Death and dying in an age of denial
On Thursday 13th June the research group played host to retired Palliative Care physician and bestselling author, Kathryn Mannix, at Arnos Vale Cemetery. The event, which sold out in 36 hours, was attended by 100 local clinicians, academics, members of the public and the Lord Mayor of Bristol, Cllr Jos Clark.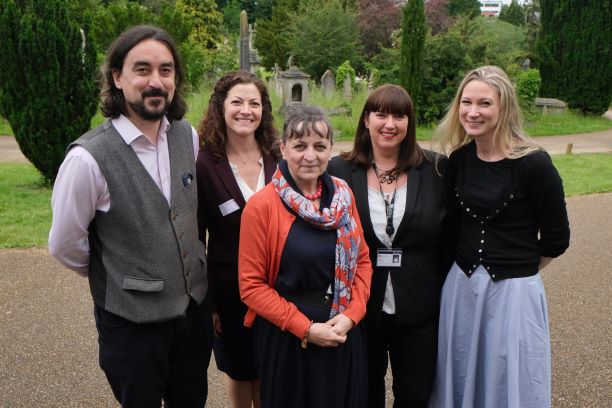 (Left to right: Prof Richard Huxtable, Dr Lucy Selman, Dr Kathryn Mannix, Dr Lucy Pocock, Dr Charlotte Chamberlain)
During the evening attendees were introduced to Patient and Public Involvement (PPI) in research and encouraged to join a new advisory panel, which will help set the group's research priorities and co-produce future projects. Members of the public are encouraged to contact us if they would like to find out more about how they can get involved.
Kathryn Mannix challenged us all to reclaim dying, including using the words 'death' and 'dying', and described what normal dying looks like. The discussion that followed included why end of life care (and the audience) appears to be predominantly carried out by women, how to initiate conversations about death with loved ones, and how we can change the culture around death.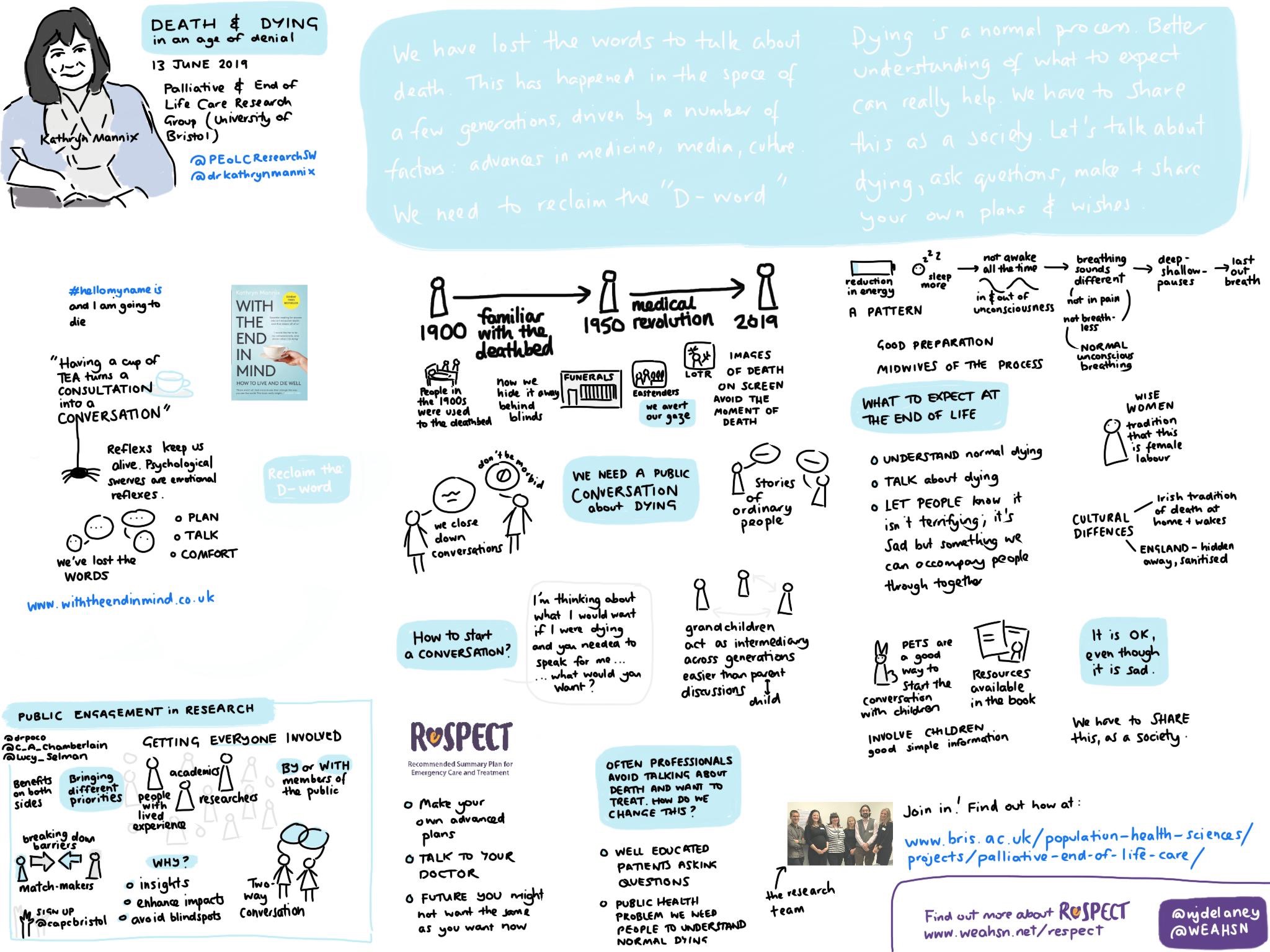 ‌(Sketchnote created, and kindly shared, by Nathalie Delaney)
Towards the end of the evening, members of the audience were invited to share refreshments and to get their books signed by Kathryn.
If you would like to know more about getting involved with palliative and end of life care research in the Bristol area, or if you would like to be added to our mailing list to find out about future events, please contact us.
You can catch up on the event using #DDD19 on twitter.