Core Outcomes for early PHasE Surgical Innovation and deViceEs (COHESIVE) Study
Our study aims to develop a core outcome set and reporting guidelines for new surgical devices and procedures.
The aim of COHESIVE (Core Outcomes for early pHasE Surgical Innovation and deVicEs) is to develop reporting guidelines and a core outcome set (COS) for new surgical procedures and devices. A COS is an agreed minimum set of outcomes that are measured and reported in all new surgeries. Before new medicines can be introduced into clinical practice, they undergo rigorous testing and this process is highly regulated. New medical devices are also regulated before they can be widely used, though ways of assessing their safety and performance vary, and standardisation of what is reported is also lacking. New surgical procedures are, however, even less regulated. There is uncertainty and inconsistency around what outcomes should be monitored and reported to evaluate them, which can compromise patient safety and lead to inefficiencies.
A vital part of this project is a multi-stakeholder Delphi survey, consisting of two rounds of online questionnaires. Healthcare professionals and patients internationally were invited to take part in Round 1 of the survey. Round 2 of the survey will be going live this month, followed by a consensus meeting early next year where invitees will discuss, vote and decide on which items will be included in the final COS.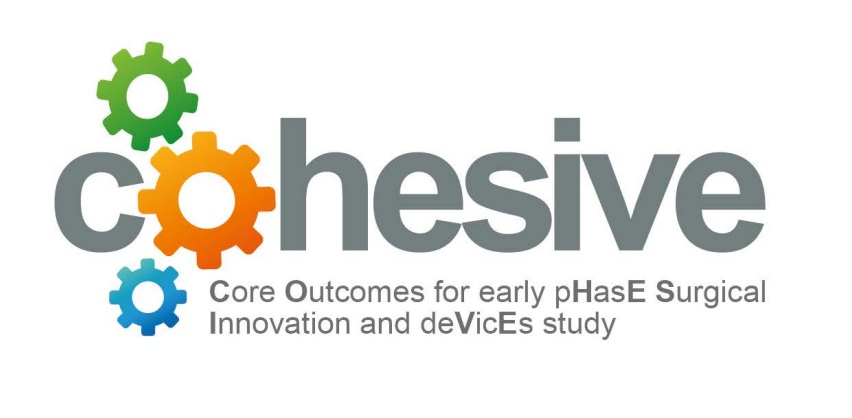 Professionals
Are you a healthcare, research or industry professional interested in decision-making and monitoring the safety and effectiveness of new surgeries and surgical devices?
Patients and public
Have you ever had surgery? Would you like to have a say on how new surgeries and surgical devices are tested and implemented?