The Lotus Study: Understanding how surgical procedures and devices are delivered and modified in clinical practice
The development of innovative surgical procedures and devices is essential for advancing clinical practice and informing patient care. Surgical innovation may refer to entirely new procedures, such as first in human, first to surgeon or first at a particular centre. As well as studying the introduction of such procedures, LOTUS is also collecting data on modifications to existing surgical techniques. Examples of such modifications include the use of different instruments and devices, changes to the sequence of events that occur during an operation or changes to the number or location of incisions to access inside the body.
Innovation in surgery often takes place to improve patient outcomes, reduce costs and hospital stays, and improve the effectiveness of procedures. However, little is known about how innovative procedures are introduced, what information is communicated to patients, and how outcomes are evaluated.
Led by the NIHR Bristol BRC Surgical Innovation Team, the LOTUS study is using a variety of research methods and collaborating with surgical teams and patients study 'case studies' of innovation in detail. This involves: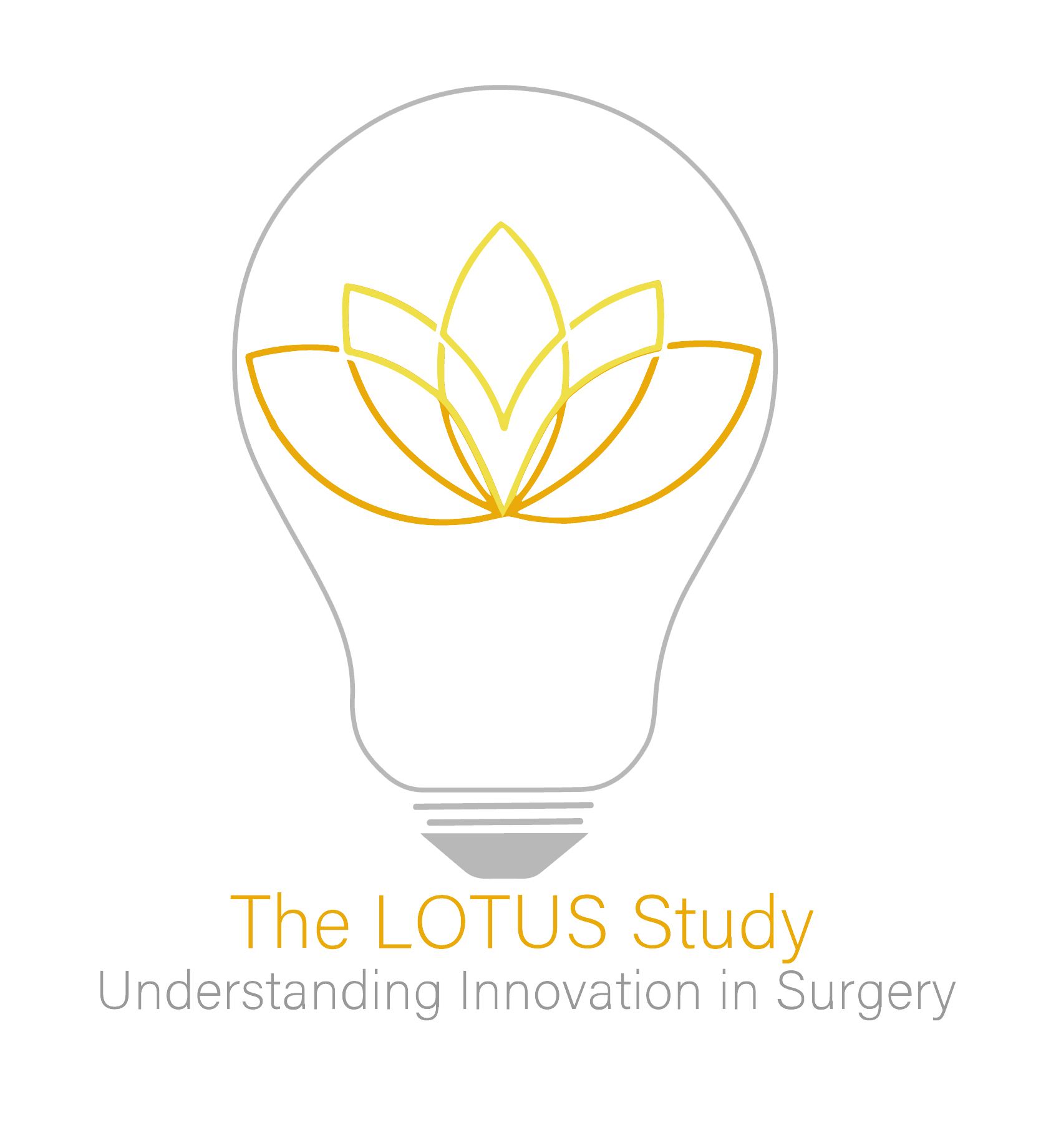 Interviews with healthcare professionals involved in the introduction or modification of the surgical procedure will be undertaken to understand what the procedure involves, how it is innovative, evidence for the procedure, views towards what patients should be told, how the surgical procedure is refined or modified over time and deviations from the planned surgery.
Interviews with patients who are eligible for the procedure will be conducted to explore their views towards the information they are given about the study, reasons underlying decisions to accept or decline the procedure, and (if relevant) their experience of undergoing the operation and subsequent recovery.
Audio recording of consultations between patients and healthcare professionals will be undertaken to explore how information about the novel procedure is communicated (in terms of risks, benefits and uncertainties).
Video-recording and observation of procedures will capture the entire procedure so that the research team can document the key components of the procedure, investigate how the procedure is refined and identify how unexpected events, patient or contextual factors are dealt with.