After accepting your offer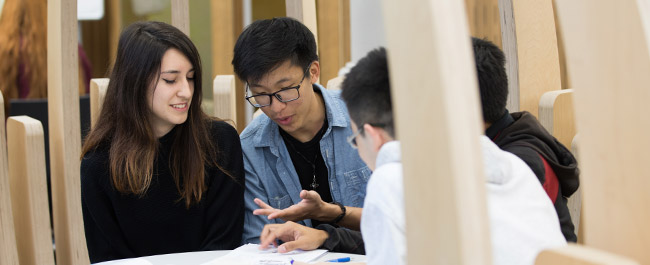 We're delighted that you've accepted your offer to study at the University of Bristol.
This information is for students starting university in September 2019. Information for students applying for 2020 entry will be available by February/March 2020.
There are some actions you must take before you arrive. The main things to think about are below.
Choosing where to live
There are plenty of accommodation options for all budgets and lifestyles. You can apply online from 1 May 2019. We guarantee to make you an offer of accommodation if you apply by 30 June 2019 (subject to conditions).
Accommodation fees for 2019/20 are not yet confirmed, but fees for 2018/19 can be found on the accommodation office page to give you an idea of costs. 2019/20 fees will be available from 1 May 2019, subject to approval.
Funding your studies
It is important to understand the cost of studying and living here, as well as the financial help available.
If you are applying for loans or grants and want to access them from the start of your course, you need to apply by the deadline from your funding body. Find out more on our student funding web pages.
If a sponsor will be paying your tuition fees, you will need to complete and return the tuition fee sponsorship form (PDF, 35kB), or provide other evidence to the Income Office.
If you are an international student, find out about the cost of studying and living here.
Confirming your place
For most UK qualifications, UCAS will send us your results directly. If your results are confirmed by UCAS and you meet your offer conditions on results day, we will automatically confirm your place​.​
If you are taking other UK or international qualifications, you will need to send us your results before we can confirm your place. Read more about confirming your place.
Visa applications
You may need a visa to study in the UK. You can apply for your visa up to three months before your course starts. We recommend applying as soon as possible once you have your Confirmation of Acceptance for Studies (CAS).
After you firmly accept your offer and meet any offer conditions, we will issue your CAS in the summer before your course starts.
Read our guidance on student visas and how to make an application.
Student support
Explore the wealth of support available for all aspects of university life – academic, personal and practical.
Please contact Disability Services as soon as possible to tell us if you have a disability. This includes mental health difficulties or learning difficulties. We can then provide advice and support from the moment your course begins.
Registration and arrival
We will send you information about registering at the University and preparing for your arrival when your place is confirmed. Check our new students web pages from mid-August.
If you are coming from overseas, you might want to start preparing for your travel to the UK. We will send you more information about what you can bring with you nearer the time.
Student agreement
The University values its students and works hard to provide a high-quality learning environment as well as an effective support structure.
The Student Agreement sets out the terms and conditions that will form the basis of the relationship between you and the University.
As part of the formal registration process, you will be required to confirm your acceptance of the agreement and agree to abide by the University's rules and regulations.
By working together, we can create a positive environment for learning and academic achievement.
View the Student Agreement for 2018/19. The 2019/20 version will be available shortly.