Careers and alumni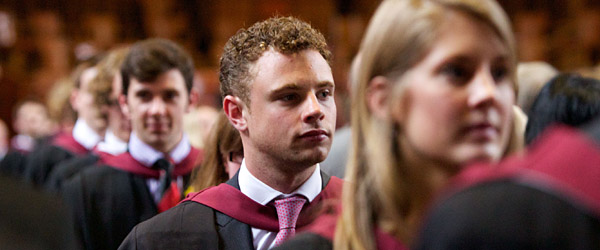 Bristol is the fourth most targeted university by top UK employers (The Graduate Market in 2016 - High Fliers Research)
Preparing you for the future
At Bristol, we are committed to helping you develop your employability and find the career that's right for you. That's why our graduate employment record is one of the best in the UK, with 93 per cent of our 2014 first degree graduates in work or further study within six months of leaving the University.
Find out more about the different careers paths taken by our alumni.

Careers information and guidance
Located at the heart of the University campus, our Careers Service offers a range of services to support you in your career choices.
Our experienced staff can help you to explore your options, develop your employability skills and make successful job applications.
Online resources are available for you to research employers, browse job vacancies and practise for employer selection activities.
Dedicated resources are available for international students and postgraduate students.
We offer advice on postgraduate study options and funding.
Access to the Careers Service remains free for three years after you graduate.
Make the right connections
We have long-standing relationships with hundreds of employers, from small businesses to global organisations. They provide input into our degree courses to make sure they are up to date, and frequently visit the University to share their knowledge at careers fairs, presentations, networking events and practice interviews.
Our student enterprise and support service, Basecamp, is an entrepreneurship hub, allowing students to develop their business ideas and pursue start-up funding through numerous competitions and challenges.
Engineering students also benefit from a dedicated Industrial Liaison Office, which develops engineering-specific industrial links for students.
University of Bristol internship scheme
The University of Bristol Internship Scheme provides opportunities to get high-quality, paid work experience with a variety of small to medium-sized organisations. Joining the scheme is a fantastic way to try out a new career, develop your professional network and enhance your CV.
Stand out from the crowd
The Bristol PLUS Award, endorsed by leading graduate recruiters including Deutsche Bank and IBM, rewards students who have developed significant professional and life skills through work experience, volunteering or other extracurricular activities.
A network for life
When you graduate you will automatically become a member of our alumni network - a global community of 119,000 Bristol graduates from 170 countries. It's a goldmine of talent that will bring you invaluable career and social benefits throughout your life.
Around 500 employers visit the campus during an average Autumn term