Events 2015
DECIPHer research symposium - Swansea
March 2015
Staff and students attended DECIPHer's annual research Symposium in the Village Hotel in Swanesea in June. The event was a great sucess with staff and students giving excellent presentations on their work to date.
---
Go Green Buisness Breakfast
24 March 2015
Dr Suzanne Audrey gave a talk on the Walk to Work Project at the Go Green Buisness Breakfast Event on Tuesday 24th March, where local businesses shared ideas on green business Travel and Transport.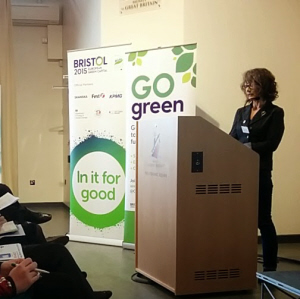 ---
Seminar by Elizabeth Waters
25 March 2015, SSCM, University fo Bristol
Professor Elizabeth Waters from the University of Melbourne (Jack Brockhoff Chair of Child Public Health and Director of the Jack Brockhoff Child Health and Wellbeing Program) visited the School of Social and Community Medicine in March, and as part of her visit gave a seminar entitled:
Building the evidence to make a difference to health inequalities – enhancing impact through partnerships
---
Let's Walk Bedminster Launch Event
22 February 2015, The Tobacco Factory, Bristol
Dr Suzanne Audrey will be the keynote speaker at the launch event of 'Let's Walk Bedminster' at The Tobacco Factory, North Street, Bristol from 9.30am on Sunday 22nd February.
For more information, please visit the Let's Walk Bedminster Facebook page.
---
South West Public Health Scientific Conference 2015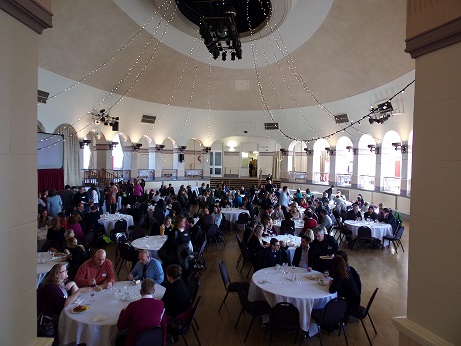 3 February 2015
Staff from the Centre of Public Health, DECIPHer and the NIHR SPHR presented at Annual South West Public Health Scientific Conference in Weston-Super-Mare which was opened by Rona Campbell.
---
Seminar: 'Obesity prevention and management: Reflections from public health research and practice
21 January 2015, 4pm-5pm, BRU Seminar Room (in BRU Office on ground floor), Education & Research Centre (opposite the Bristol Royal Infirmary), Bristol
Ruth Kipping will be giving the above seminar at the Biomedical Research Unit in Nutrition, Diet and Lifestyle at University Hospitals Bristol NHS Foundation Trust and the University of Bristol.
More information on the BRU seminar series
---
View events by year: