After accepting your offer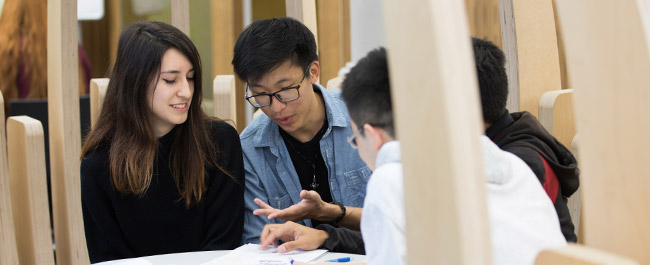 Congratulations on accepting your offer of study at the University of Bristol. Below is a list of key actions you should take before joining us in September.
This page is for 2021-entry offer holders only. Information for those applying for 2022 entry will be available in summer 2021.
Coronavirus: The latest advice can be found on our prospective students coronavirus (COVID-19) webpage. This will be updated as and when required, and you should use this as your main source of information about the University's response to this situation.
Student agreement
The University values its students and works hard to provide a high-quality learning environment as well as an effective support structure.
The Student Agreement sets out the terms and conditions that will form the basis of the relationship between you and the University.
As part of the formal registration process, you will be required to confirm your acceptance of the agreement and agree to abide by the University's rules and regulations.
By working together, we can create a positive environment for learning and academic achievement.
View the Student Agreement for 2020/21.
Confirming your place
For most UK qualifications, UCAS will send us your results directly. If your results are confirmed by UCAS and you meet your offer conditions on results day, we will automatically confirm your place​.​
If you are taking other UK or international qualifications, you will need to send us your results before we can confirm your place. Read more about confirming your place.
Arranging your accommodation
Guaranteed applicants will be able to apply for accommodation from midday on Tuesday 11 May. You will receive an email prior to this date to register for the application system. You will need your student number and UCAS registered email address to access the system.
Applications close at midnight on Wednesday 30 June. Please see our information for guaranteed applicants webpage and timeline for full details.
Visa applications
You may need a visa to study in the UK. We recommend applying as soon as possible once you have your Confirmation of Acceptance for Studies (CAS).
The COVID-19 pandemic has significantly impacted visas and international travel, as well as how the University operates in general.
Please see the University's visa webpage to find out more.
Pre-sessional courses
If you're an international student and we have made you offer, you may want to consider a pre-sessional course.
Whether you are a conditional or unconditional student, these courses will provide the best possible preparation for your studies. They will help you develop your academic language and literacy, and meet the expectations of your chosen undergraduate programme.
Understanding support services
Making the transition to university can be challenging, but we provide a range of support services to help you feel independent but not alone.
Please contact Disability Services as soon as possible to tell us if you have a disability so that we can provide advice and support. This includes mental health and learning difficulties.
For a list of the mental health support that you can access through our Students' Health Service, visit our Mental health services page.
Registration and arrival
We will send you information about registering at the University when your place is confirmed. Please make a note of your student number and course code, as you will need this information when you are able to register online and upload your photograph for your University ID card.
If you would like more information about the registration process, visit our Help notes for new students page.
If you will be living in a University of Bristol residence you should aim to arrive when your accommodation opens, you will receive this information from the accommodation office. For more information, visit our Arrivals page
If you are coming from overseas, please visit our Arrivals for International students page for information on the arrival process.