MSc
Translational Cardiovascular Medicine
Find a programme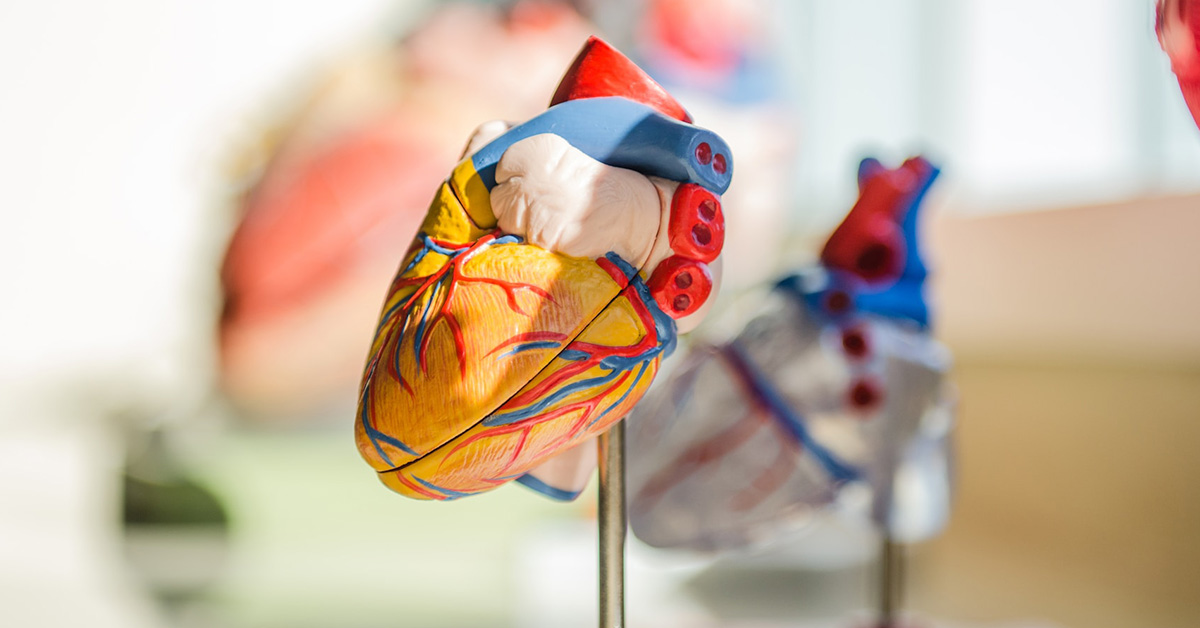 Faculty
Faculty of Health Sciences

Awards available
MSc , PG Certificate (Postgraduate Certificate), PG Diploma (Postgraduate Diploma)
Programme length
One year full-time (distance learning or campus based);
two years part-time (distance learning)
Location of programme
Clifton campus
Part-time study available
Yes
Start date
September 2021
Programme overview
This programme aims to develop your interest in translational cardiovascular research and medicine, and equip you with an enhanced knowledge, understanding and critical awareness of the current approaches and emerging research in this area. The programme, which is delivered by clinicians and scientists, provides a firm theoretical grounding in the basic scientific principles and clinical applications of translational cardiovascular medicine, and will help you develop essential skills and prepare for employment or a further higher degree in this field. In addition, you will be introduced to key practical techniques employed in this area.
The programme is designed to appeal to a wide range of students, including biomedical scientists, allied health professionals and clinicians. You have the option to study by distance learning or on campus. For distance learning students, two-week residential workshops will be held in Bristol, comprising lectures, tutorials and seminars as well as journal clubs, practical sessions, visits to clinical sessions and assessments. Campus-based students will attend lectures, tutorials, seminars, journal clubs, visits to clinical sessions, tutorials and practicals in Bristol. Each unit will comprise tutorials and lectures plus essays and assessments.
Fees for 2021/22
We charge an annual tuition fee. Fees for 2021/22 are as follows:
UK: full-time (MSc)

£9,000

UK: part-time (two years) (MSc)

£4,500

Overseas (including EU): full-time (MSc)

£21,800

Overseas (including EU): part-time (two years) (MSc)

£10,900

Channel Islands/IoM: full-time (MSc)

£11,540

Channel Islands/IoM: part-time (two years) (MSc)

£5,770
UK: full-time (PG Dip)

£7,200

Overseas (including EU): full-time (PG Dip)

£17,440

Channel Islands/IoM: full-time (PG Dip)

£8,700
UK: full-time (PG Cert)

£3,600

Overseas (including EU): full-time (PG Cert)

£8,720

Channel Islands/IoM: full-time (PG Cert)

£4,350
Additional fees
Bench fee

£2,000 for the optional lab-based project
Fees are subject to an annual review. For programmes that last longer than one year, please budget for up to a five per cent increase in fees each year. Find out more about tuition fees.
Alumni scholarship
University of Bristol students and graduates can benefit from a ten per cent reduction in tuition fees for postgraduate study. Check your eligibility for an alumni scholarship.
Funding for 2021/22
Further information on funding for prospective UK, EU and international postgraduate students.
Programme structure
There are seven core units that make up this MSc, followed by a research project. This can either be a 'wet' (based in Bristol) or a 'dry' (remote) project of an appropriate area of study. It will be presented both in written form and orally with a mini presentation.
Visit our programme catalogue for full details of the structure and unit content for our MSc in Translational Cardiovascular Medicine.
Entry requirements
An upper second-class (or, exceptionally, a lower second-class) honours degree in a science or medicine-related subject.
See international equivalent qualifications on the International Office website.
English language requirements
If English is not your first language, you need to meet this profile level:
Profile E
Further information about English language requirements and profile levels.
Admissions statement
Read the programme admissions statement for important information on entry requirements, the application process and supporting documents required.
Careers
Our MSc programme is suitable for a wide range of students: basic scientists, clinicians and allied health professionals (eg radiologists, perfusionists, cardiac nurses). The programme may enable you to go on to apply for a PhD, or advance your career options as an allied health professional or clinician.
How to apply
Application deadline:
19th August 2021 for home applicants interested in distance learning only.
29 July 2021 for all international applicants and home applicants interested in the on-campus programme.
Discover the expertise and resources on offer at Bristol with our live and on-demand events.
Find out more about becoming a student at Bristol, applying for a visa and the support we offer to international students.
REF 2014 results
Clinical Medicine:
31% of research is world-leading

(4*)

48% of research is internationally excellent

(3*)

20% of research is recognised internationally

(2*)

1% of research is recognised nationally

(1*)
---
Results are from the most recent UK-wide assessment of research quality, conducted by HEFCE. More about REF 2014 results.