Molecular, Genetic and Lifecourse Epidemiology (Wellcome Trust)
Find a programme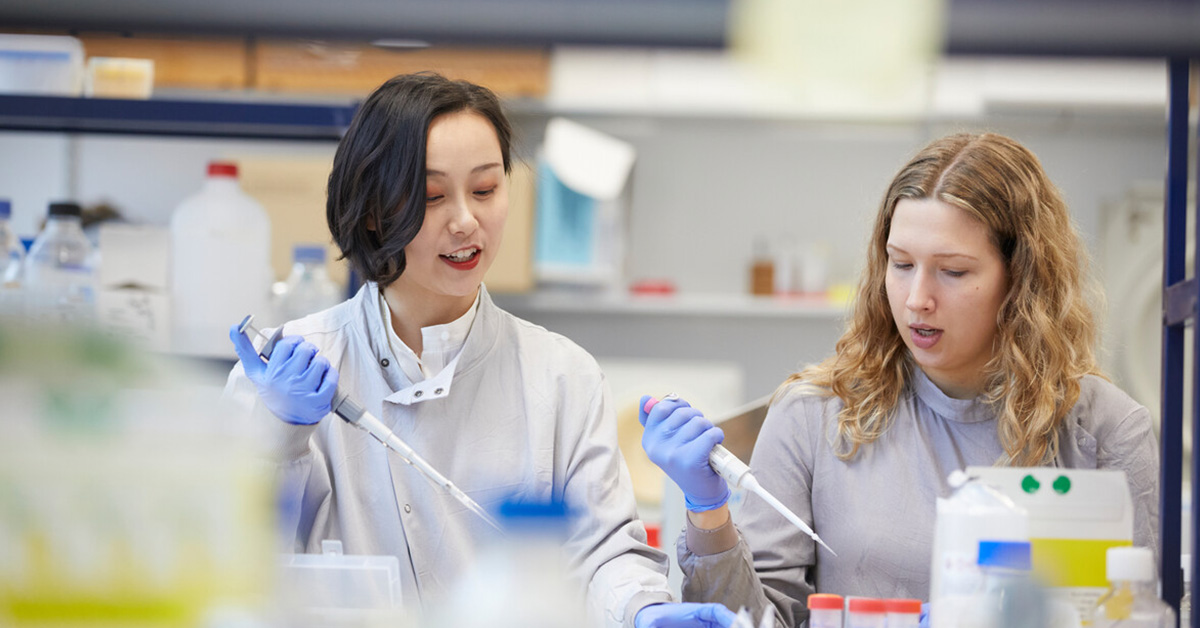 Programme overview
Our ability to fully exploit new molecular and genetic technologies in epidemiology depends on a new generation of interdisciplinary scientists who can harness the benefits of these technologies in exciting and productive ways. This innovative four-year PhD programme equips students with the knowledge and technical skills to achieve this.
For applicants with a background in science, maths or population science, this programme offers generous funding from the Wellcome Trust and a distinctive cross-disciplinary approach. The first year is designed to offer you opportunities to investigate core subject areas, such as epidemiology and biostatistics, before you embark on your research study.
The programme will give you the opportunity to undertake research training tailored to your needs through a series of intensive short courses, and you will benefit from supervision by highly regarded academics in a dynamic research environment.
Fees for 2021/22
We charge an annual tuition fee. Fees for 2021/22 are as follows:
UK: full-time

£4,475

Overseas (including EU): full-time

£23,900

Channel Islands/Isle of Man: full-time

£9,475
Bench fees: For postgraduate research students who are not funded by UK Research Councils or (specific) UK charities, it is usual to charge a bench fee. A bench fee covers the costs of laboratory consumables, specialist equipment and other relevant costs (eg training) for the duration of the programme. The bench fee charged can vary considerably depending on the nature of the programme being undertaken. Details of specific bench fee charges can be provided on request and will made clear in the offer letter sent to applicants.
Fees are subject to an annual review. For programmes that last longer than one year, please budget for up to a five per cent increase in fees each year. Find out more about tuition fees.
Alumni scholarship
University of Bristol students and graduates can benefit from a ten per cent reduction in tuition fees for postgraduate study. Check your eligibility for an alumni scholarship.
Funding for 2021/22
This programme is fully funded by the Wellcome Trust. The trust provides funding to cover PhD programme fees at UK/EU student rate, research expenses, a stipend for living expenses, contribution towards travel and a contribution towards transferable skills training.
Further information on funding for prospective UK, EU and international postgraduate students.
Programme structure
Year one
The first year involves two mini-projects (four months each) with different supervisors. You will also be offered training through subject-specific short courses in epidemiology, statistics and data science in addition to generic skills sessions. The mini-projects are chosen by students in discussion with their supervisors to provide them with the training they need for their main PhD. This might include project in:
Molecular and/or genetic epidemiology
Lifecourse epidemiology
Biostatistics and/or bioinformatics
Molecular/genetic laboratory skills.
These mini-projects allow you to study a range of research areas with different supervisors, enabling you to develop your research skills and to make an informed plan at the end of your first year for your main PhD thesis project.
Years two to four
Your main PhD project is carried out during this three-year period. You may attend additional short courses during this time, and we will encourage you to present your work at international conferences. Your final PhD thesis will be submitted at the end of year four.
Entry requirements
You will have a good honours (minimum requirement is a 2:1) or master's degree in a relevant discipline. As this is a multi-disciplinary programme degrees may be in a range of science subjects, but the applicant should be able to demonstrate in their research statement how they will apply this to molecular, genetic or lifecourse epidemiology.
See international equivalent qualifications on the International Office website.
English language requirements
If English is not your first language, you need to meet this profile level:
Profile B
Further information about English language requirements and profile levels.
Admissions statement
Read the programme admissions statement for important information on entry requirements, the application process and supporting documents required.
Research groups
Research in the Department of Population Health Sciences contributes to significant healthcare improvements and policy change around the world. It is collaborative and multidisciplinary, with staff coming from a wide range of academic disciplines and clinical specialties. Many of our supervisors and students are based in the MRC Integrative Epidemiology Unit, but there are research opportunities with supervisors in a number of other centres and groups within the University. Further information can be found on our research webpages.
PhD projects offered for this programme will relate to at least one of the research themes in the department, but must have a primary focus on molecular, genetic or lifecourse epidemiology.
Careers
Our graduates are most likely to find post-doctoral research positions within leading universities. A number of our graduates have been successful in securing their own independent post-doctoral fellowship funding both within Bristol and elsewhere. Other potential destinations include the NHS and industry, particularly the pharmaceutical industry.
Staff profiles
Further details of the current supervisors and their interests are available on the programme website.
How to apply
Application deadline:
Studentships are typically advertised from October each year, with a deadline in December. Successful applicants will be offered a studentship to start the following September/October. Please see the programme website for further details and specific dates.
Find out more about becoming a student at Bristol, applying for a visa and the support we offer to international students.
The Bristol Doctoral College facilitates and supports doctoral training and researcher development across the University.
REF 2014 results
Public Health, Health Services and Primary Care:
50% of research is world-leading (4*)
36% of research is internationally excellent

(3*)

12% of research is recognised internationally

(2*)

2% of research is recognised nationally

(1*)
---
Results are from the most recent UK-wide assessment of research quality, conducted by HEFCE. More about REF 2014 results.