Cyber Security (TIPS at Scale)
Find a programme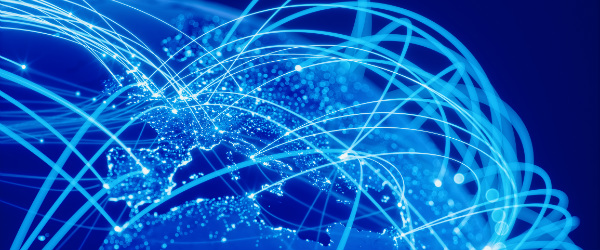 | | |
| --- | --- |
| Run by | Faculty of Engineering |
| Awards available | PhD |
| Programme length | Four years full-time |
| Location of programme | Clifton campus |
| Part-time study available | No, full-time only |
| Start date | September 2021 |
Programme overview
Within the next few years the number of devices connected to each other and the Internet will outnumber humans by almost five to one. These connected devices will underpin everything from healthcare to transport to energy and manufacturing. This growth is not just in the number or variety of devices, but also in the ways they communicate and share information with each other, building hyper-connected cyber-physical infrastructures that span most aspects of people's lives.
In order to maximise the socioeconomic benefits from this revolutionary change, we need to address the myriad trust, identity, privacy and security issues raised by such large, interconnected infrastructures. Solutions to many of these issues have previously only been developed and tested on systems orders of magnitude less complex in the hope they would 'scale up'. However, the rapid development and implementation of hyper-connected infrastructures means that we need to address these challenges at scale since the issues and the complexity only become apparent when all the different elements are in place.
This centre for doctoral training tackles this issue by training a new generation of interdisciplinary research leaders - educating PhD students in both the technical skills needed to study and analyse TIPS-at-scale, while simultaneously studying how to understand the challenges as fundamentally human too. Students will learn from experts from the Universities of Bristol and Bath, from each other as an interdisciplinary cohort, and from experts from industry.
Further programme information can be viewed at the programme website
Fees for 2021/22
We charge an annual tuition fee. Fees for 2021/22 are as follows:
UK: full-time

£4,475

Overseas (including EU): full-time

£23,900

Channel Islands/Isle of Man: full-time

£9,475
Fees are subject to an annual review. For programmes that last longer than one year, please budget for up to a five per cent increase in fees each year. Find out more about tuition fees.
Alumni scholarship
University of Bristol students and graduates can benefit from a ten per cent reduction in tuition fees for postgraduate study. Check your eligibility for an alumni scholarship.
Funding for 2021/22
The Centre for Doctoral Training in Cyber Security (TIPS-at-Scale) offers a number of Engineering and Physical Sciences Research Council (EPSRC) studentships to eligible applicants covering tuition fees, maintenance stipend and research travel expenses. Applications received from self-funded/sponsored international and EU students are welcome and will be considered.
Prospective UK, EU and international postgraduate students seeking funding advice can visit Information on funding postgraduate study.
Further information on funding for prospective UK, EU and international postgraduate students.
Programme structure
During the first year of the programme you will undertake a range of units allowing you time to build knowledge and ignite your curiosity. In addition, there will be opportunities for transferable skills training and participation in public engagement activities leading to your professional development.
Following this first year of structured units you will progress to the research component of the programme. At this stage you will be able to perform your own research at an internationally publishable standard. You will also be able to document and communicate your findings to peers and expert practitioners in the field.
Visit our programme catalogue for full details of the structure and unit content for the first year of this programme.
Visit the Cyber Security programme details page for an overview of this at-scale, interdisciplinary and user-informed focus on training throughout the four years of the programme.
Entry requirements
Applicants must hold/achieve a minimum of an upper-second class honours degree (or international equivalent) in a relevant discipline. Cyber security is an interdisciplinary challenge and the CDT focuses on both social and technical aspects of trust, identity, privacy and security in large-scale infrastructures. Applications are welcome from those with a range of disciplinary backgrounds including (but not limited to): computer science, psychology, management, electrical and electronics engineering, civil engineering, criminology and social sciences. Candidates should be willing to work across disciplinary boundaries and inform their research from different disciplinary perspectives.
See international equivalent qualifications on the International Office website.
English language requirements
If English is not your first language, you need to meet this profile level:
Profile B
Further information about English language requirements and profile levels.
Admissions statement
Read the programme admissions statement for important information on entry requirements, the application process and supporting documents required.
Research groups
Cyber Security and Cryptography (Bristol)
Applied Digital Behaviour Lab (Bath, Management)
Identities in Social and Digital Contexts (Psychology, Bath)
Careers
Graduates will be prepared for a variety of careers all over the globe, including world-leading research. Others could work as consultants or as part of large-scale engineering industries, software development organisations, telecommunication and infrastructure providers.
Staff profiles
Applied Digital Behaviour Lab
Research Group Profiles, (University of Bath, School of Management)
Bristol Cyber Security Group
Research Group Profiles, (Part of the Academic Centre of Excellence in Cyber Security Research (ACE-CSR) at the University of Bristol)
EPSRC Centre for Doctoral Training in Cyber Security
College of Supervisors, (Researchers from our college of supervisors)
Identities in Social and Digital Contexts
Researchers, (University of Bath, Department of Psychology)
Find out more about becoming a student at Bristol, applying for a visa and the support we offer to international students.
The Bristol Doctoral College facilitates and supports doctoral training and researcher development across the University.