German
Find a programme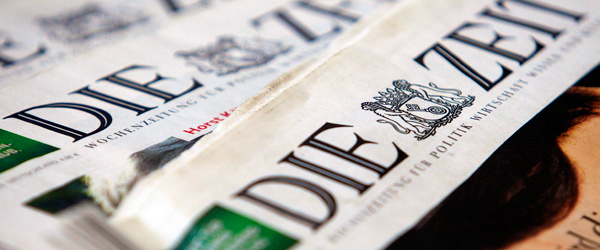 Run by
Faculty of Arts

Awards available
PhD, MPhil
Programme length
MPhil: one year full-time;
two years part-time
PhD: three years full-time;
six years part-time

This research degree is also available via distance learning.
Location of programme
Clifton campus
Part-time study available
Yes
Start date
September 2019 January 2020
Programme overview
Staff and postgraduate students in the Department of German pursue research across a broad spectrum of German studies, covering many aspects of language and linguistics, literature, history and culture from the early modern period to the present day. We have particular expertise in modern literature (the novel, poetry and drama, especially in the classical age, the early 20th century and the post-Wende period), the history and politics of Germany and Austria since 1800 (particularly of the political East), German children's literature, and comparative literature. We also benefit from strong links with Augsburg, Graz, Heidelberg and Kiel, as well as research centres in Germany, especially the Deutsches Literaturarchiv in Marbach am Neckar.
We welcome applications from students wishing to pursue custom-designed research programmes in any of the above areas. Interdiscplinary and cross-language research is particularly encouraged and well supported across the School of Modern Languages and the wider Faculty of Arts. Our postgraduates are fully integrated in a professionally and personally supportive departmental and school community.
You will be part of a departmental reading/study group, and you will have the opportunity to present your work at departmental or school-level research events and colloquia elsewhere in the Faculty of Arts. We support you in the development of a full range of academic skills, including publication, and may be able to offer undergraduate teaching to doctoral students after their first year.
Dedicated research facilities foster interdisciplinary collaboration between all departments through a series of research seminars and other events. In addition, the Multimedia Centre is a specialist language centre comprising a language laboratory, media suite, a library of foreign films, newspapers and magazines, and an 18-seat screening room.
Fees for 2019/20
We charge an annual tuition fee. Fees for 2019/20 are as follows:
UK/EU: full-time

£4,300

UK/EU: part-time

£2,150

Overseas: full-time

£17,100

Channel Islands/Isle of Man: full-time

£9,300
Fees are subject to an annual review. For programmes that last longer than one year, please budget for up to a five per cent increase in fees each year. Find out more about tuition fees.
Alumni scholarship
University of Bristol students and graduates can benefit from a ten per cent reduction in tuition fees for postgraduate study. Check your eligibility for an alumni scholarship.
Funding for 2019/20
The University of Bristol is part of the South, West and Wales Doctoral Training Partnership (SWW DTP), which will be offering studentships for September 2019. For information on other funding opportunities, please see the Faculty of Arts funding pages.
Further information on funding for prospective UK, EU and international postgraduate students.
Entry requirements
MPhil: An upper second-class degree or international equivalent. Please note, acceptance will also depend on evidence of your readiness to pursue a research degree.
PhD: A master's qualification, or be working towards a master's qualification, or international equivalent. Applicants without a master's qualification may be considered on an exceptional basis, provided they hold a first-class undergraduate degree (or international equivalent). Applicants with a non-traditional background may be considered provided they can demonstrate substantial equivalent and relevant experience that has prepared them to undertake their proposed course of study.
See international equivalent qualifications on the International Office website.
English language requirements
If English is not your first language, you need to meet this profile level:
Profile C
Further information about English language requirements and profile levels.
Admissions statement
Read the programme admissions statement for important information on entry requirements, the application process and supporting documents required.
Research groups
Research within the department focuses on four major areas:
The social and political history of Austria and the GDR, including post-1945 and 1990 memory studies;
The relationship of literature and history in the experience of exile;
Comparative literature and the relationships of literature to music and the visual arts;
The literature and culture of German modernism.
Staff are also active in interdisciplinary research at school and faculty level, focusing on themes and approaches such as conflict and culture, identity formation, Weimar culture, comparative literature and translation. Several of our postgraduates are co-supervised by colleagues from other departments, where this is desirable.
The department has had success recently in obtaining external funding for postgraduate studies, post-doctoral fellows and research grants from the Arts and Humanities Research Council (AHRC), the Leverhulme Trust and the Humboldt Foundation, among others.
The department's collaborative research in linguistics and East German studies was recently supported by AHRC-funded networks for work in 'History and Language, Linguists and Historians' (2008-10) and 'After the Wall: Reconstructing and Representing the GDR' (2009-11). Our commitment to literary studies has been recognised with AHRC awards to study Arthur Schnitzler (2014-17) and work on the British Library's collection of Stefan Zweig's work (2014-17). Post-doctoral fellows have been researching a range of topics on German comparative literature, historical sociolinguistics and East German history.
Careers
Graduates from this programme develop a wide variety of careers, including as academics in higher education.
Staff profiles
Dr Mark Allinson, (Senior Lecturer), modern German and Austrian political and social history, especially GDR history; politics in the new Bundesländer
Dr Steffan Davies, (Senior Lecturer), classical modernism (especially Döblin); exile; German history (19th and 20th centuries); German literature of the Classical Age (Goethe, Schiller)
Dr Debbie Pinfold, (Senior Lecturer), Literary responses to the Third Reich; memory studies, in particular memories of the former GDR; post-1945 German literature, especially prose fiction and literature of the GDR; representations of childhood.
Professor Robert Vilain, (Professor), 19th- and 20th-century German literature; Austrian and comparative literature; literature, music and the visual arts; poetry, modernism and the avant garde; translation
How to apply
Application deadline:
September 2019: 1 August 2019
January 2020 start: 1 December 2019
Preliminary contact with staff from the Department of German can be made at any time of the year.
Find out more about becoming a student at Bristol, applying for a visa and the support we offer to international students.

REF 2014 results
Modern Languages and Linguistics:
29% of research is world-leading

(4*)

38% of research is internationally excellent

(3*)

26% of research is recognised internationally

(2*)

7% of research is recognised nationally

(1*)
---
Results are from the most recent UK-wide assessment of research quality, conducted by HEFCE. More about REF 2014 results.
The Bristol Doctoral College facilitates and supports doctoral training and researcher development across the University.