Intercalated BSc in Child Health Research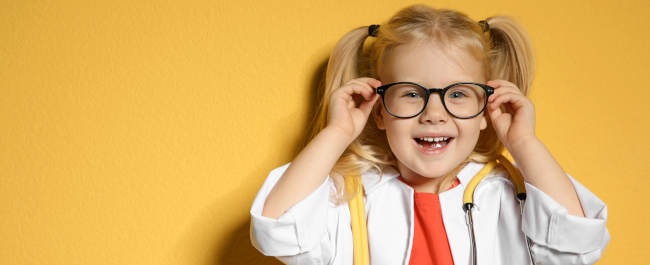 Developing the paediatric researchers of the future.
Taught by paediatric researchers from across the University of Bristol, this new course for 2021 is specifically designed to help medical students to engage early in research, increasing their competitiveness for (academic) clinical jobs and a career in paediatrics. This iBSc will provide students with the opportunity to develop real world research skills and benefit from innovative programme level assessment designed to mirror the professional development and assessment of practicing clinicians.
The entire programme is oriented around research, and students will benefit from expert research led teaching drawn from the wide range of world leading paediatric research undertaken in Bristol. You will have the opportunity to conduct your own independent research, with projects ranging from neonatology to adolescence, epidemiology to molecular biology.
The course consists of three taught units and an interwoven research project. The units are:
Teaching block one (TB1)
Unit 1: Starting a Research Project in Child health
This unit will give you an overview of the considerations required when starting a research project. We will learn what makes research in children different, how to appraise existing evidence, and the advantages and disadvantages of different study designs. (20 credits)
Unit 2: Conducting Successful Child Health Research
This unit will help you understand how to successfully deliver research; with teaching on the ethics of research in children, how to carry out Public and Patient Involvement, and training on leadership and wellbeing. (20 credits)
Research taster days
During TB1 you will spend a day per week with different research teams to find and develop a research project tailored to your interests, which you will develop in TB2.
Teaching block two (TB2)
Unit 3: How to Analyse Results and Write Up a Project
This unit will be focussed on helping you understand different methods for analysing data (both qualitative and quantitative), and how to write up and present your findings. (20 credits)
Unit 4: Research Project
A core component of this course is a substantial research project based with one of the paediatric research teams in Bristol. This is designed to allow you to apply what you have learned in the previous units and learn more specialist techniques for a specific research area. (60 credits)
Contacts
The course organisers are:
Professor Esther Crawley
Professor of Child Health
Dr Robin Marlow
Honorary Senior Lecturer


Mentoring scheme
During the year each student on our course will be paired with a current Academic Foundation Programme Doctor as part of our mentoring scheme. They will provide support and meet with you throughout the year, offering advice on current projects, building your portfolio, or taking the next steps towards an academic medicine career. These meetings are informal and flexible, aiming to provide individualised support, encouragement and a listening ear. We trust your mentor will assist you in maximising what you gain from the course, whilst ensuring you feel well supported throughout!
Assessment
The course assessment is designed to prepare you for postgraduate training (reflection), exams (multiple choice questions/MCQs) and academic presentation and publication.
In Teaching Block 1, summative assessment will be by MCQs on topics from units 1 and 2, as well as by reflective written pieces on PPI (what worked and didn't work), ethical issues in your planned research project, and research leadership (demonstrating insight). Formative assessment will be delivered through a practice MCQ session (using questions written by your fellow students); and reflective notes on Patient and Public Involvement (PPI), ethical issues of a research project and leadership/wellbeing (on which you will receive feedback).
In Teaching Block 2, summative assessment will be based on submission of your 'research paper', with appendices demonstrating programme goals. Formative assessment will be based on a submitted abstract of your in-progress research project and group poster presentations.
Frequently Asked Questions
Q - Do I have to have research experience?
A – No, we're going to teach you that! But we do need you to have demonstrable skills in problem solving, communication, and teamwork.
Q – Do you have examples of research projects that are being offered?
A – Some examples of projects being offered this academic year are shown below. If there is a particular area that you have in mind let us know on your application form and we can get some expert guidance lined up for you.
An evaluation of paediatric long COVID clinics – lead supervisor Professor Esther Crawley.
Predictors of successful weight loss in a childhood morbid obesity service – lead supervisor Professor Julian Hamilton-Shield.
Modelling paediatric emergency department attendances and admissions - lead supervisor Dr Robin Marlow.
Predictors and associations of impaired visuoconstructive skills in children as measured by the Bike Drawing test – lead supervisor Professor Cathy Williams.
Q – What is the selection process?
A – We have ten places this year and we have a fair way of assessing you. There is an additional form that we like you to use to tell us how you have skills in problem solving, communication, and teamwork.
Q – Where will lectures be held?
A – We are hoping for small group teaching to be held in the teaching rooms on Whiteladies Road as that is where the Centre for Academic Child Health is based, but there are many factors that influence this.