Why study medicine at Bristol?
Our ambition for Bristol medical graduates is that you will develop as caring, competent and capable professionals, able to thrive amid uncertainty.
Medicine courses
Innovative hospital-based training
During your clinical training years, you will receive real-life training in hospitals in Bristol and the surrounding regions, as part of our Clinical Academy system.
Our academies equip you with the clinical, communication and leadership skills for your future medical career.
Responsive student support
You will benefit from tailored and responsive support during your time with us. Our Student Advice Service provides a committed service to support students and ensure well-being.
Inspiring our students
The University of Bristol is a research intensive university. INSPIRE is an initiative that helps our students become more involved in research.
Learn with medical pioneers
Many of our teaching staff are also pioneers in their specialist research fields. You will be learning from practising clinicians whose ground-breaking research has led to high-profile achievements.
Benefits of a Bristol medical degree
As a Bristol medical graduate, you will be able to:
synthesise evidence-based medicine with the concept of whole patient care;
involve patients and their carers in shared decision-making;
appreciate the social and biomedical determinants of health;
work to make a difference to your patients and their communities;
help deliver safe, sustainable, cost-effective health care systems;
change your practice as society's expectations change, through a commitment to lifelong learning and development.
Study for an additional degree
Our intercalated degrees give you the option to study for a BSc in an additional subject such as neuroscience, international health or a BA in medical humanities.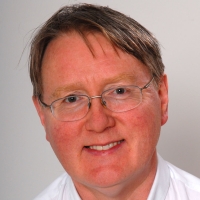 The city of Bristol
Bristol is a beautiful and vibrant city. It has an illustrious history yet remains at the cutting edge. It is energised yet laid back; culturally rich but unpretentious; unorthodox and influential.
Careers
At the end of your course you will receive your MB ChB. This is a primary medical qualification (PMQ) allowing provisional registration with the General Medical Council.
As a provisionally registered doctor, you can only practise in an approved Foundation Year 1 post.