Arrivals and moving in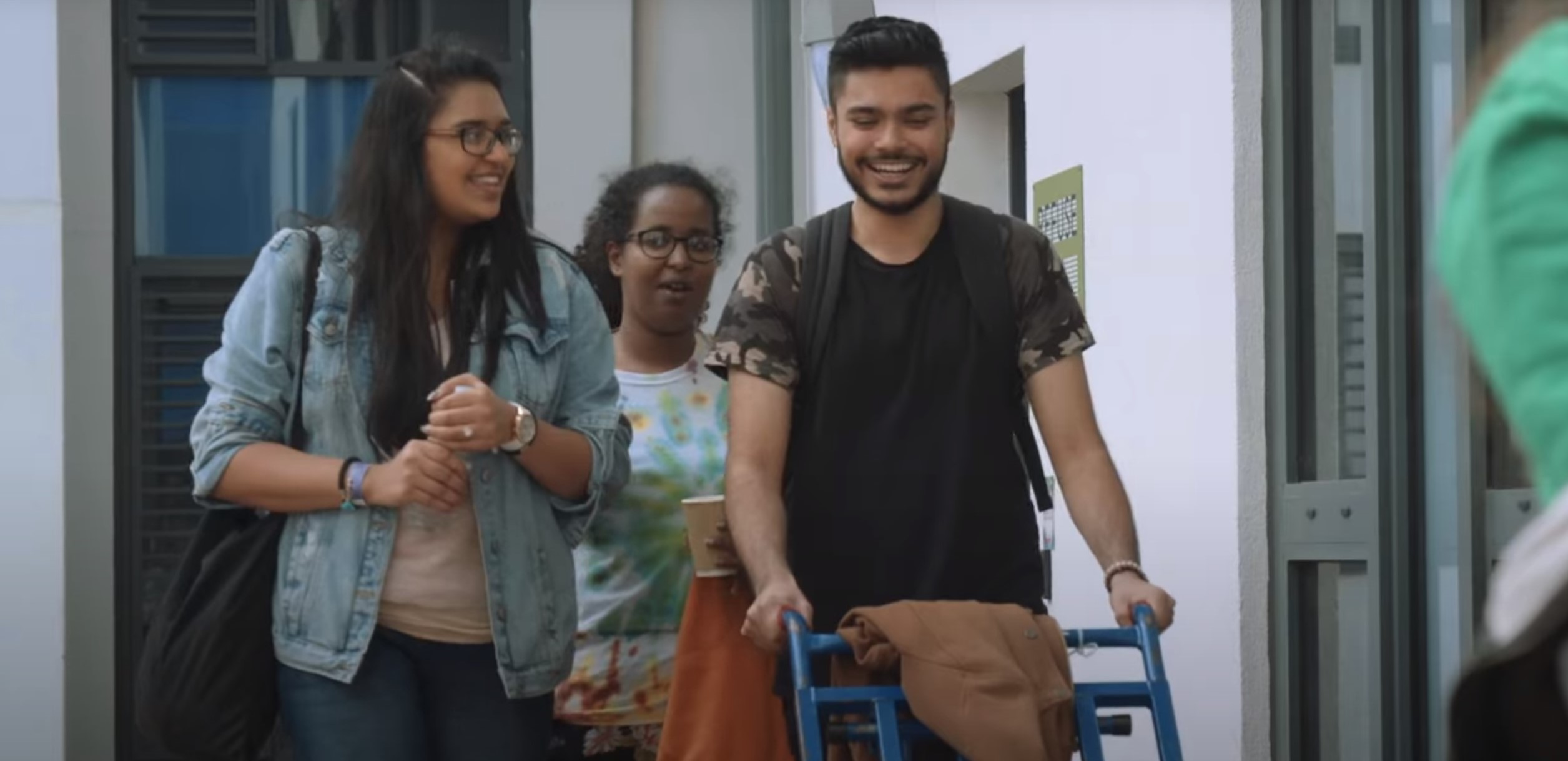 Once you've accepted your accommodation offer, naturally your thoughts will turn to moving into your new home and starting life at University.
Online induction
All new students are required to complete the University's Online Induction before moving into University-allocated accommodation. The Online Induction is an interactive online guide that provides information relevant to your stay. You will need to read important safety information and respond to questions.
We'll send you an email in late August or early September with more details, first you'll need to have accepted your accommodation offer. The email includes your username and password access for the induction.
Moving into postgraduate accommodation after pre-sessional courses
Due to Covid-19, pre-sessional accommodation will not be offered this year.
Arrival dates

Each of our residences will have different arrival days and times. Each residence has an official arrival day when welcome events begin, these dates will be emailed to you in your welcome pack.
This year, to minimise interaction with people outside of your household, we have extended our moving in period and staggered arrivals. You'll be asked to book a time slot to move into your residence after your online induction.
Accommodation fee payments
Please make sure you understand how much you need to pay and who you need to make payment to. You can find your accommodation fee in your accommodation contract. For more information look at the table of accommodation fees and details on how to pay.
What to bring
When you come to pack, the best advice is to travel light! If you wait until you arrive to buy general cleaning equipment or shared kitchen items, you can share the cost with your fellow residents.
Items you should bring with you are:
Bedroom and bathroom
Bedding (duvet, duvet cover, pillows, pillow cases and sheets) please check your acceptance to see whether you have a single or double bed. Bedding can be pre-ordered online up to 10 days before your arrival
Towels
Toiletries
Bath mat (for en suite accommodation)
Laundry bag
Clothes hangers
Kitchen
Kitchen packs can be pre-ordered online up to 10 days before your arrival. You don't necessarily need to bring these things with you on day one - you could wait to see what your fellow housemates bring with them so that you don't end up with 8 cheese graters.
Crockery and cutlery (catered and self-catered residences)
Saucepans/frying pan
Bottle/can opener.
General
Cleaning products including washing-up liquid, sponges, cloths and tea towels.
Stationery
TV licence (you will need a licence if you use any television receiving equipment in your room, including watching iPlayer on a computer, laptop, tablet or mobile device).
What is provided in your residence
Items provided in each residence can vary and this is intended as a guide only. The items below are applicable to residence flats, studio accommodation does NOT usually provide kettles or toasters.
Bedrooms
Bed, mattress and mattress cover
Wardrobe
Desk, chair and task lighting
Bookshelves
Curtains
Mirrors
Kitchens
Cookers
Fridges
Freezers
Dining table and chairs
Storage cupboards
Kettles
Iron and ironing board (irons available from reception in The Courtrooms)
Microwaves