Doctor of Philosophy (PhD)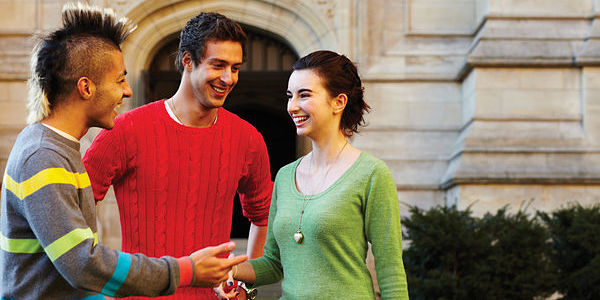 The PhD Programme provides a route for students to carry out their own research project from the beginning. Your research will aim to contribute to the field of knowledge within Education and the broader Social Sciences.
The School of Education has over 90 PhD students and you can read about the experiences of our past PhD students. You can also find out about our research and our research centres and networks.
What can the Education PhD programme offer me?
As well as the Doctoral Study Offer as a research student with us, you can expect:
high quality and regular supervision from academic experts in their areas to support a 80,000 word dissertation (540 D level credits);
support from your supervisors for presenting at conferences and publishing in academic peer-reviewed journals;
to be part of a diverse and lively academic community of over 100 doctoral researchers;
to be an active member of a research centre, network and/or Faculty-wide research group, through which you can share research ideas with staff and students and will connect to national and international networks;
a minimum of four taught research methods accredited by the UK's Economic and Social Research Council (ESRC) that provide a secure foundation in the principles of research design;
membership of the South West Doctoral Training Partnership and Bristol Doctoral College;
opportunities to contribute to leadership and governance as a student representative on School and Faculty committees or through convening the School of Education annual doctoral conference;
opportunities to apply for short term research assistant and teaching assistant roles;
Professional development and short training courses through the Bristol Doctoral College and the CREATE (Cultivating Research and Teaching Excellence) staff development scheme;
access to a dedicated School library on site, Faculty and other University libraries;
Use of well-equipped, flexible study spaces within the School of Education and wider University; and
your own personal web page on the University of Bristol website
Research supervision
We offer high quality supervision by internationally recognised scholars, across a range of research areas including educational psychology, education policy, higher education, teaching and learning in schools, professional development, learning in the city, non-formal education, lifelong learning and assessment.
Our academic staff include experienced researchers with methodological expertise in advanced quantitative methods, a range of qualitative research methods and mixed methods.
Request more information
Ask us a question, sign up for our updates or request a prospectus.
Contact us
Student Services Office
Phone: +44 (0) 117 331 4234
Email: ed-edd-hk@bristol.ac.uk
School of Education
University of Bristol
35 Berkeley Square
Bristol, BS8 1JA