Research
Cyber security is of increasing importance as innovations such as the Internet of Things transform how everyday services are delivered. The increase of cyber-attacks reported in the media reflect the various trust, identity, privacy and security complications that arise in a hyper-connected world. Both the University of Bristol and University of Bath are conducting pioneering research to deliver solutions to these emerging issues.
New research initiatives involving members of our CDT Team have just been launched:
CREST - a new programme to research online terrorism

REPHRAIN- a new national research centre to protect citizens online.
DiScriBe - a new research hub focussing on the social science side of digital security.
iCOP 2.0 - a new research project developing new AI tools to protect children online.
Full details can be found here.
‌

‌The University of Bristol is:
one of the EPSRC-NCSC Academic Centres of Excellence in Cyber Security Research (ACE-CSR) with a major focus on cyber security and cryptography in large-scale infrastructures.
leads projects as part of three national research institutes on cyber security as well as playing a major role in the UK research hub on Cyber Security of Internet of Things.
leads the National Cyber Security Programme project on developing a cyber security body of knowledge (CyBOK) and you will have an opportunity to learn from the foundations developed in CyBOK by leading researchers across the world as part of your PhD studies.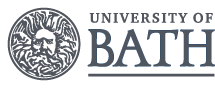 The University of Bath leads major programmes of research on human aspects of security and privacy including leading:
the 'Online Behaviour' programme in the Centre for Research and Evidence on Security Threats (CREST), – an independent Centre commissioned by the Economic and Social Research Council (ESRC) which is funded in part by the UK security and intelligence agencies.
work on ambient messaging for cybersecurity behaviour change, phishing vulnerability and training, the measurement of cybersecurity at organisation-wide levels, and cybersecurity across the lifespan (cSALSA) as part of the Research Institute on Science of Cyber Security.
research across psychology, management and social science on trust, identity, risk, perception, decision making, radicalization and security science.