Careers in Quantum 2022
Our Careers in Quantum event was a one day event held at the SS Great Britain conference Centre, Bristol on 9 June 2022.
Organised by cohort 6 Quantum Engineering PhD students, it brought together experts from academia and industry to inform students, young professionals, and researchers on the scope and variety of careers in quantum.
A combination of talks and panel discussions from industrial and academic experts were given as an overview of what a quantum career might look like.
The cohort worked extremely hard to make this a very successful event.
Find out more careersinquantum.com
Highlights from Careers In Quantum 2022

On Thursday 9th June, QE-CDT Cohort 6 hosted Careers in Quantum 2022. Here, they tell us about some highlights from the event:

"We were excited to welcome over 70 attendees and around 25 representatives, from 14 companies and quantum groups from around the UK and abroad, for Careers In Quantum (organised by CDT cohort 6). We had a great day featuring panels on commercialising technology and ethics in research (featuring speakers from QET Labs including Carrie Weidner and Josh Silverstone, as well as many QETLabs alumni), talks from industry, and finishing with a careers panel. Thank you to everyone who came along!"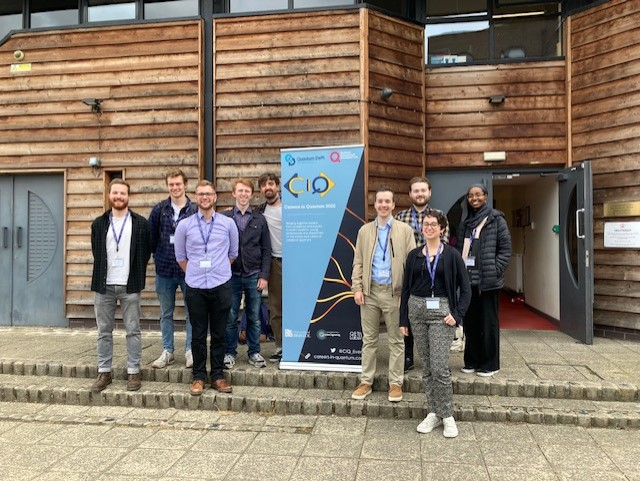 If you would like to see some of the sessions from the 2021 CiQ event, you can view them on the QECDT YouTube channel