View all news
Children of the 90s launches Coronavirus antibody testing study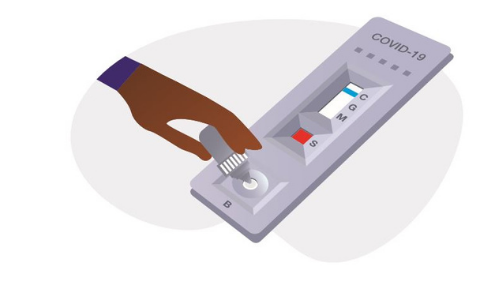 Press release issued: 5 October 2020
Children of the 90s, based at the University of Bristol, has launched a COVID-19 antibody testing programme to help understand how many people in the long-term health study have had a COVID-19 infection.
In October, 5,000 participants in the Bristol health study who completed the recent COVID-19 questionnaires will receive an antibody testing kit to take at home.
Learning how many people in the health study have had a COVID-19 infection will enable scientists to learn more about the virus, helping to advise government and Public Health England how to combat its spread. The tests will also help to plan and undertake research to understand the immune response of the virus in convalescence. Whilst the tests are useful for research purposes, it is important to know that they won't tell individuals whether they are immune to the virus or not.
Professor Nic Timpson, Principal Investigator at Children of the 90s explained:
"Throughout 2020, Children of the 90s has been undertaking research efforts to understand the impact of COVID-19 and the measures used to control it. As an example, our participant questionnaires have allowed us to identify rises in anxiety in young people - only seen in comparison to our pre-COVID-19 data.
"Our new antibody test data will assess how many people are likely to have already had a COVID-19 infection. Testing in this way is important as so many young people are asymptomatic when they have the virus.
"With almost 30 years' of data and samples, the Children of the 90s study has never been more important to public health than now – helping scientists learn more about COVID-19 and to plan how to get through the coming months." For further information about Children of the 90s and their valuable COVID-19 work, visit: http://www.bristol.ac.uk/alspac/covid-19/