Media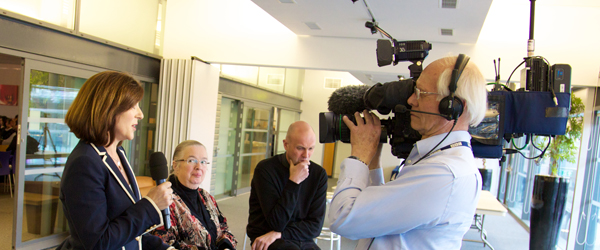 We work closely with journalists interested in our research and activities and can arrange interviews with our experts and study participants. Journalists are welcome to visit us for a tour of our state-of-the-art labs and clinic.
View our press releases and learn more about our key discoveries.
Our YouTube channel and media library (scroll down) host lots of useful audio-visual and print resources.
For any queries or to be added to our media mailing list, please contact Julia Walton, Communications Officer, on +44 (0)117 331 0077, +44 (0)7891 549144 or media@childrenofthe90s.ac.uk.
What is Children of the 90s?
A film by the Wellcome Trust
Media library
Images - Nick Smith
Images - Various
Maps and diagrams
Video and audio
Books and newsletters
Logos