PG Certificate Healthcare Improvement
This new, innovative distance learning programme aims to create a new generation of healthcare professionals who are able to understand, critically analyse and provide solutions for the challenges faced by health systems and healthcare organisations in the 21st century.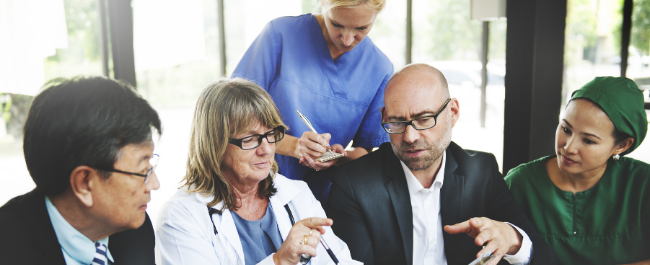 The programme is taught through online lectures, discussions and assessments by leading University of Bristol academics and healthcare experts from industry.
It provides an in-depth understanding and specialised knowledge of a number of subjects related to healthcare organisations, such as leadership, management, financial reporting, innovation, quality and safety.
Programme structure
The Postgraduate Certificate in Healthcare Improvement comprises three units. Visit our programme catalogue for full details of the structure and unit content for our Postgraduate Certificate in Healthcare Improvement.
Did you know?
Distance learning offers you the opportunity to study in your environment from anywhere in the world.
You will have the opportunity to integrate the knowledge acquired from academic principles into your workplace through a project focused on patient safety, risk management and quality improvement.
New programme for 2021-22
Contacts
For general queries please contact: choosebristol-pg@bristol.ac.uk
Programme Directors
Dr David Grant
Course Administrator
Ms Simone Hesselberg