MSc Healthcare Management
This new, innovative distance learning MSc is designed for those with an interest in pursuing a career in management or with managerial responsibilities in the healthcare sector.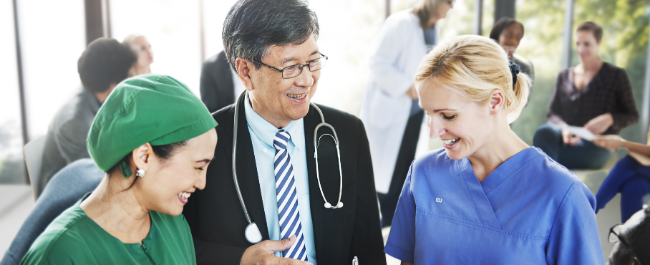 The Msc is taught through a mix of synchronous and asynchronous activities supported by group discussions and self-learning by leading University of Bristol academics and healthcare experts from practice.
It provides an in-depth understanding and specialised knowledge of a number of subjects related to healthcare organisations, such as leadership, management, financing and resource allocation, innovation, quality and safety. You will discuss the latest understanding of how to successfully manage healthcare organisations and acquire the skills and confidence to challenge, innovate and solve problems.
Programme structure
The master's programme features six taught units and a research dissertation. All units are mandatory.
Visit our programme catalogue for full details of the structure and unit content for our MSc in Healthcare Management.
Did you know?
Distance learning offers you the opportunity to study in your environment from anywhere in the world.
You will have the opportunity to integrate the knowledge acquired from different healthcare disciplines into a project focused on patient safety, risk management and quality improvement.
The programme benefits from the support and expertise of both the Faculty of Health Sciences and the Faculty of Social Sciences and Law.
New programme for 2021-22