Apply to Study Abroad in a Modern Language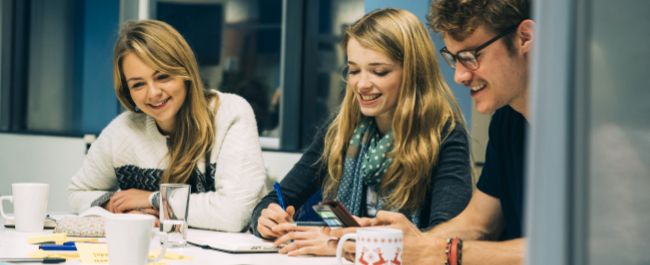 If you plan to study abroad in a modern language at a partner university, find out how to apply.
There are two key stages to the application process for studying in a modern language.
Stage 1: Register at the University of Bristol
If you are enrolled on 'Study in Continental Europe' or 'Study in a Modern Language' degree
If you are enrolled on a Law and French / German / Spanish degree
If you are enrolled on a Liberal Arts with study abroad degree on a language pathway
If you are enrolled on a School of Modern Languages degree
Stage 2:
Apply to the host university abroad


2a. Receive and follow application guidance
Each university abroad has their own specific application procedures and deadlines.

Global Opportunities will inform and advise you of the application process and any relevant deadline(s).
If you are a Liberal Arts students on a language pathway studying abroad in Europe, you also need to complete an application to the European Liberal Arts Network (ELAN). Contact your Study Abroad Academic Director for further information.
If you are a School of Modern Language students planning to work during your year abroad, read our work abroad pages for more information.
2b. Prepare your documents
You must submit various documents as part of your application to your university abroad. Be prepared to have the following documents available when requested.
Provisional study plan or learning agreement
This is an initial outline of what units you hope to study abroad. Be aware that you may not be able to finalise your study plans until you arrive in-country.
Your University of Bristol transcript
This lists the units you have studied, and the grades you have achieved so far during your time at Bristol. You can request this from your faculty office.
Copy of your passport
Check that your passport will be valid until at least 6 months after the end of your placement abroad.
Proof of finances
Be prepared to supply proof of finances as part of your application. This is often needed for visa purposes. See our 'Fees, Funding and budgeting' pages for more information.
Proof of language level


You will need to provide confirmation that you meet a

minimum

B2 level in the modern language. You can request this from your modern language tutor or

language director

.

Copy of your A-level / IB certificate(s)
If you are applying for a semester abroad in TB1, you may need to provide copies of your pre-university qualifications.
2c. Await notification of application
Your placement abroad depends on you being accepted by the host university abroad, as well as meeting the minimum academic requirements set by your academic department in your first and second year at Bristol.
Following acceptance, you will receive further information on next steps e.g. accommodation, unit registration at your host university abroad, leading up to departure. Global Opportunities will be in contact with you about pre-departure requirements e.g. risk assessment, insurance, student finance and visas.
Find out key dates, including information sessions and application deadlines.
Contact GO Abroad
For more information about going abroad you can:
Email us: go-abroad@bristol.ac.uk
Call us: +44 (0) 117 39 40205
Visit us: Global Lounge, Senate House, 1st Floor, BS8 1TH
Book an online appointment by clicking here

Office hours: Mon-Fri, 9am-5pm
If an international placement during term is not right for you, there are still plenty of overseas options.