View all news
COVID-19 one year on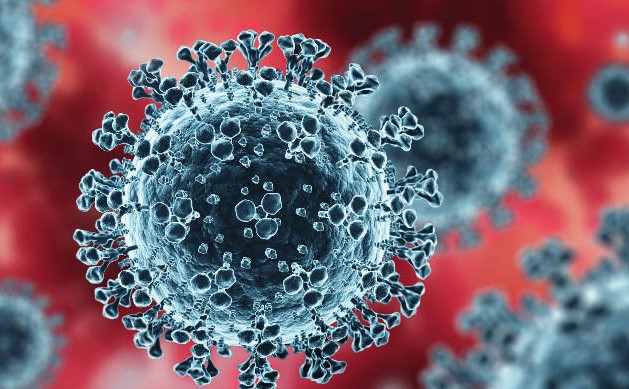 2 February 2021
In early February 2020 the UK had confirmed a handful of COVID-19 cases, a month later the World Health Organisation (WHO) officially declared the COVID-19 outbreak as a pandemic, and on 23 March that year the UK went into its first lockdown. For over a decade, virologists at Bristol University - notably Dr Andrew Davidson and Dr David Matthews - had been studying coronaviruses and their virus/host interactions; Bristol University was well placed to hugely ramp up efforts to understand the virus and its effects.
The Elizabeth Blackwell Institute, among others, mobilised funding for projects that would vastly increase the scale and scope of the University's investigations, so as the first lockdown started and schools and universities closed, researchers were hard at work trying to find the best way to fight the virus and the disease.
Since then, the Elizabeth Blackwell Institute has funded or part-funded over 80 projects - with a third of these directly supported with philanthropic gifts - in multiple research areas aimed at understanding the impact that COVID-19 is having. Not all of these are from a purely biomedical perspective - although a significant portion of the awards contribute towards biomedical research, the Institute aims for a more multifaceted approach. Of course, work continues apace to fully understand what the virus, and the COVID-19 disease it causes, are doing to our bodies. But at the same time, we also need to understand how the disease spreads, what we can do to mitigate that, and what impact these measures might have on our physical and mental health, both individually and on society at large. Here, we take a look at just a few of the many successes that the teams at Bristol University have made in overcoming the challenges we all face.
Part of the substantial research effort takes the form of a group of senior academic researchers who have come together to form UNCOVER - the Bristol University COVID-19 Emergency Research Group. Along with other work in the biomedical realm supported by the Institute, UNCOVER has had some notable successes, and this Group - and others - are making substantial inroads into understanding and treating COVID-19.
Set the vaccine
The group run by Professor Imre Berger, under the UNCOVER umbrella, generated a synthetic vaccine against COVID-19 using their previously developed ADDomer- platform, which could be stored at room temperature, among other benefits. It's been tested in mice with excellent results; the team are now preparing for Phase 1 clinical trials. Storing the vaccine at room temperature would be an enormous boon; many others require refrigeration, which increases costs, and hinders transportation and distribution.
This same ADDomer-COVID-19 vaccine has also been used by Professor Berger and Professor Christiane Schaffitzel within UNCOVER to help developed novel synthetic 'nanobodies', or potentially therapeutic proteins. These interfere with the main site on the virus which enable it to gain entry into the host cell, and so might prevent it from replicating. Along with the vaccine, these nanobodies also have potential implications for further treatment options - and both of these projects, part-funded by the Institute, show great promise and have attracted substantial further funding.
A team headed by Professor James Spencer and Professor Adrian Mulholland is also investigating possible treatments, looking for small molecule drugs able to slow replication of the virus and the progress of COVID-19. Using the University's High Performance Computing infrastructure, they have screened existing drugs against components of the virus, based in part on work of Professor Berger and Professor Schaffitzel who identified a potential drug binding site on the virus "spike" responsible for host cell entry. This has identified a number of approved drugs that appear capable of interfering with the early stages of the infection process, and is now progressing with additional funding secured from the British Society for Antimicrobial Chemotherapy.
But, of course, stopping the virus from developing into COVID-19 is only one part of the puzzle; there are a huge array of other issues to address. Professor Adam Finn's group has developed a diagnostic assay - a COVID-19 test, essentially - which is extremely sensitive, with very high fidelity. A quantitative real time PCR (qPCR) assay for the virus which causes COVID-19, this screening method can detect the viral load in minute amounts of sample. And on the back of their preliminary results, Professor Finn's group has secured further funding to continue the work.
Spread the load
But more than this, how the virus is spread between individuals is also critical. Professor Jonathan Reid and his team have developed a novel method to determine the survivability and infectiousness of COVID-19 in aerosol droplets. The teams' work accurately simulates airborne transport of the virus, and can determine the way in which temperature and relative humidity affect how viable the virus is over time. As well as further funding, the team's work has been fed to the UK Government's SAGE (Scientific Advisory Group for Emergencies).
Aerosol droplet spread is not just a problem in the wider community; it's also of huge concern within a hospital setting. Professor Antony Pickering's group investigated the aerosol thread of practices in a surgery setting. Intubation and extubation of anaesthetised patients - putting in and removing breathing tubes - was previously thought to pose a substantial risk of generating aerosols, and thus increasing viral transmission. But Professor Pickering's group determined that these procedures produce many fewer aerosolised droplets than previously thought. This finding has had substantial impact on surgery capacity, as relaxing unnecessary and stringent protocols can increase theatre turnover, increase productivity, decrease PPI requirements and decrease surgery waiting times - and the group has attracted substantial follow-up funding, and press and media coverage.
Societal contexts
All of these efforts to understand the biology of the virus - and its effects on our own physiology - operate within the framework of our own societal, psychological and cultural requirements. Elizabeth Blackwell Institute-funded work within this broader framework is also helping is understand the repercussions of COVID-19, and the new protocols and behavioural changes we've put in place to deal with it.
Modelling the viral spread within different regions, for example, can play a critical role in a rapidly changing scenario such as this. Accurately determining - and planning for - potential numbers of infections, corresponding patient mortality and the necessary acute and intensive care beds can literally be lifesaving. Dr Ross Booton headed a team that generated real-time mathematical models of the COVID-19 disease outbreak in south west England. The model estimates total cases, and subdivides them into total numbers of infectious, symptomatic, asymptomatic, and recovered patients. The team has published the code on an open source and fully customisable platform, which enable it to be used in different regions.
In the community
But it's not just intensive care and hospital bed management that is an issue. Community-based care is also under increased strain, and determining appropriate responses and good practice is key here, too. Mrs Meg Attwood and Professor Chris Jarrold investigated anxiety and cognitive function in older adolescents (between 16 and 18 years old) during the pandemic. Online surveys and a battery of tests have thus-far revealed that the majority of participants reported decreases in wellbeing and increases in anxiety. Detrimental impacts of anxiety were reported for mood, motivation, focus and concentration. Girls were significantly more anxious than boys, and displayed lower wellbeing scores.
"Understanding the impact of the pandemic on young people is crucial in informing policymakers regarding school closures and examination arrangements," said Mrs Attwood. "As well as supporting the development of targeted intervention for vulnerable young people."
On a broadly similar theme, Professor Judy Laing undertook to monitor the treatment and well-being of prisoners during the COVID-19 response, which of course comes with substantial extra complexity. She has identified and disseminated examples of good practice, and has notified the prison service's Independent Monitoring Board (IMB) of key areas of concern, and recommendations for actions.
The ethics of it
There are also many other societal considerations when it comes to generating an appropriate pandemic response, which fall within legal and ethical frameworks. Professor John Coggon and Bonnie Venter in the School of Law, in collaboration with colleagues at Cardiff University, Queen's University Belfast, the University of Edinburgh, and the UK Faculty of Public Health have analysed the legal and ethical dimensions of COVID-19 regulations and guidance. They've drawn up documents for health professionals - and wider public audiences - to inform how the new laws and guidance operate, with a particular focus on health and social care. This work will be expanded upon, including through Professor Coggon's role as a Co-Investigator on the UK Ethics Accelerator, funded by the UKRI (United Kingdom Research and Innovation), with Professor Coggon leading a priority area on Public Health and Health Inequalities.
"The coronavirus pandemic starkly shows how the creation and implementation of public health laws requires complex balances," said Professor Coggon. "In particular, we find challenges in balancing laws that aim to protect and promote the public's health and laws that constrain government activity (for example to protect human rights and guard against discrimination). This complexity is heightened in the United Kingdom, as the laws also differ across the four nations. Our EBI project explains and responds to these challenges, with a particular focus on the effect of new laws on areas of health practice."
At the time of writing, it's nearly one year on and the UK is in lockdown yet again - but this time, there is considerable cause for quiet optimism. Virologists Dr Andrew Davidson and Dr David Matthews have joined other leading researchers in a new National Virology Consortium to study SARS-CoV-2 mutations, and their effects on viral transmission, disease severity and vaccine effectiveness. Other equally important research carried out in Bristol has joined unprecedented co-operative efforts throughout the country - and indeed the world. Efforts that have contributed to new treatments, new vaccines, better disease modelling, and an increased understanding of the high social costs. As long as there is a need, the Elizabeth Blackwell Institute is resolute in its determination to support these efforts. Thank you to everyone who has contributed to this unprecedented collaboration.