COVID-19: Making a difference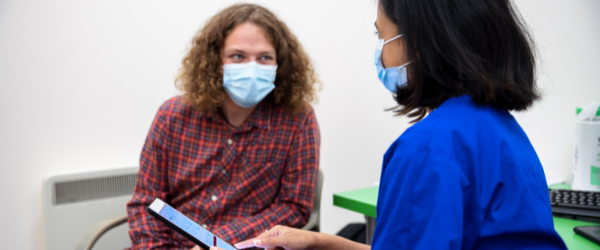 Since March 2020, we have sought to maximise the contribution of Children of the 90s to the pandemic – both immediately and in forming a legacy of data and samples beneficial to future research.
Our participants of all generations have helped us to understand more about COVID-19 by completing multiple questionnaires, taking part in immunology studies and doing antibody tests at home. By looking at the study's 30 years of data and samples alongside new data, researchers can learn much more about COVID-19, asymptomatic infections and the long-term immune response.
Currently, a small group of participants are taking part in a study at University College London, known as CONVALESCENCE. The aim of this project is to better understand why some people experience difficulty returning to normal health following COVID-19 infection with a condition often called 'long COVID'. The findings will help define, diagnose and describe long COVID. We hope this research will lead to a better understanding of the mechanisms of long COVID and point to ways that we can enhance recovery, improve healthcare, and assist people back to full health more quickly. For more information, see the 'Understanding more about COVID-19' dropdown below.
In the media:
BBC Points West: Long COVID CONVALESCENCE study
BBC Points West: Anxiety levels double in young people
---
The Guardian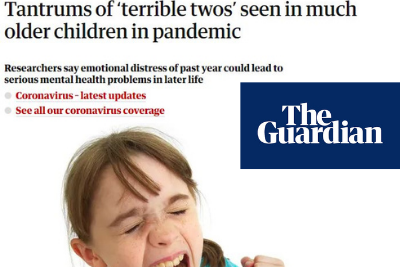 ‌
---
BBC Points West: Learning more about Long COVID
---
Watch more videos on our YouTube channel and see our latest news releases.
Play your part
If you're a participant, you can still get involved in our ongoing COVID-19 and other research – even if it's been a long time since you've taken part in the study.
If you're not sure whether you are (or have been) part of the study, or if you haven't done anything with us for a long time, please text your name and date of birth to 07772 90 90 90 or email us on info@childrenofthe90s.ac.uk so we can check and update our records.
We need as many people as possible to take part in our research, so please don't hesitate to get in touch if you have any questions about what's involved.
We've put together a short guide outlining how your routine health data are used in COVID-19 research.
Key facts
38,100 questionnaires about COVID-19 completed so far
3,000 survey responses on how Omicron wave was affecting Christmas plans, Dec 2021
2 home-based antibody data collection sweeps with just under 5,000 participants completing each.
75% showed an antibody response, in the second study conducted in April 2021, from the vaccine or natural infection
7 HDRUK SAGE reports, 3 contributions to Public Health England (now UKHSA) reports
More than 10 specific Covid-19 publications (including work on bias in COVID-19 data, inequality, gambling, asthma, eating disorders, child behaviour, risk perception and mental health)
Thank you to all our participants for your ongoing support.
Understanding more about COVID-19
As part of the UKRI funded UK Coronavirus Immunology Consortium (UK-CIC), we are learning more about the immune response to COVID-19, thanks to our year-long data collection involving participants from both generations.

Over repeat visits to our clinic, we gathered data to learn why some people develop severe symptoms and others do not and how the level of immune response changes depending on symptoms and over time.


We are using online cognitive assessments to learn about long term effects of a COVID infection on the brain'
We are one of several studies taking part in the Convalescence study based at University College London, to investigate the long-term health effects of COVID-19 – such as the condition known as Long Covid. The study aims to describe, diagnose and define Long Covid and the data will be used to rapidly update NICE guidelines for doctors and healthcare workers.

Eligible participants are now taking part in this study, which includes a 3-4 hour clinic in London. For more information about the Convalescence study, see:
We'll be updating this page regularly as we have more news to share. Please also make sure you follow us social media for more updates.
Policy and key findings
Read about the key findings from our questionnaires and antibody tests and hear from Dr Kate Northstone discussing what we discovered following the COVID-19 antibody test, conducted in October 2021. (YouTube video). :
Before Christmas 2021, we carried out a short survey to understand how participants' festive season plans might relate to what is happening in the pandemic. Nearly 3,000 participants responded, and the results suggested that when the public voluntarily reduced their risk of infection, it substantially reduced deaths from COVID-19. The data was fed into the Scientific Pandemic Influenza Group on Modelling.

See gov.uk for more information

.
Policy

Our COVID-19 research has been mentioned in Health Data Research UK (HDRUK) updates for SAGE and UKRI Medical Research Council /Department for Health and Social Care (DHSC). See the latest updates below:
Using our data and questionnaires
Our COVID-19 participant data is available to researchers and have fed into Health Data Research UK (HDR UK) reports which inform the government's Scientific Advisory Group on Emergencies (SAGE) committee – see 'Policy and key findings' section above.
If you're a researcher, you can read about what's included in our dataset and how to access it here: