End of life care
Research into the ethical and legal issues arising in end-of-life decision-making is a major focus of the Centre's work, which has been recognised internationally.
The Centre's research in this area covers everyday dilemmas arising in healthcare, such as those concerning the relief of symptoms in terminal illness and whether or not to provide life-sustaining treatment, through to the ethical and legal dimensions of (physician) assisted dying.
Centre staff have published numerous books and articles on these topics and, in their work, have engaged with the public, professionals, policymakers and the international media.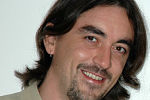 Selected work
Balancing Best Interests in Healthcare Ethics and Law (BABEL)
Dying Well
Clinical Ethics and Law at the End of Life
Assisted Dying