Research

The Centre for Ethics in Medicine has an international reputation for excellence, and is at the forefront of cutting edge research in healthcare ethics and law.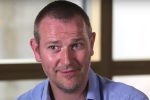 The Centre's research spans everyday ethical dilemmas in healthcare, through to cutting-edge developments in science, law and policy. Centre research is collaborative, involving contributions from philosophy, law, the health sciences, arts, clinical sciences and the social sciences. Projects have been funded by, amongst others, the Wellcome Trust, European Commission, NIHR and MRC. Centre staff disseminate their work world-wide, and the Centre has organised major conferences of the International Association of Bioethics and the European Association of Centres of Medical Ethics. The Centre actively supports research at all career levels, and has hosted the Postgraduate Bioethics Conference.
We welcome enquiries from anyone wishing to conduct research at the centre.
CEM research focus
Research at the Centre for Ethics in Medicine is varied, but staff focus on 6 core areas.