People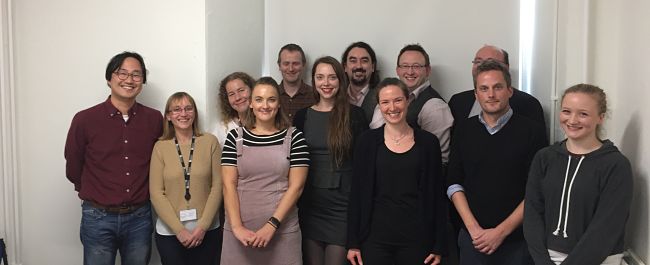 The Centre for Ethics in Medicine comprises a vibrant mix of research, teaching and administrative staff. It is a supportive environment for early career researchers, and we encourage you to get in touch with individual members of staff if you have queries about their work, or wish to collaborate. Use the links below to browse the profiles of our staff, PhD students and affiliates.
Director
Deputy Director
Dr Jonathan Ives
Senior Lecturer in Biomedical Ethics and Law.
Co-Director of postgraduate research, Bristol Medical School.
Teaching and Research Staff
Administrative staff
Honorary Staff
PhD Students
Louise Austin
Joe Brierly
Georgina Morley
Helen Smith
Guy Schofield
Paul Teed
Alice Toms

Bert Vanderhaegen