View all news
£1 million scholarship programme launched to support Black-heritage students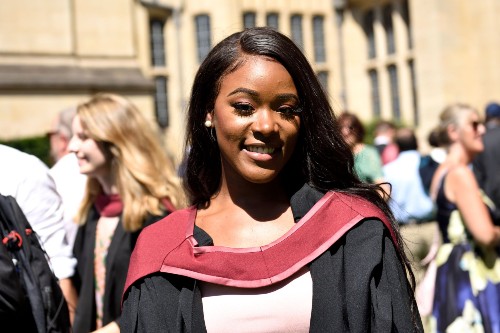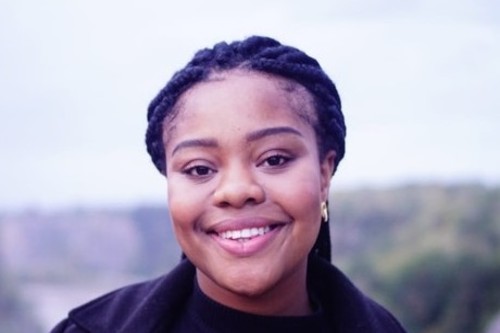 Press release issued: 30 September 2020
The University of Bristol has announced plans for a new programme of scholarships which will support around 130 Black and mixed-Black heritage students over the next four years, totalling more than £1million.
The Black Bristol Scholarship Programme seeks to address the lack of representation of the Black heritage community at every level of study in higher education across the UK, from undergraduate students to those completing PhDs. It will annually fund Black and mixed-Black heritage students across five areas:
20 Black Futures Scholarships will provide undergraduate students with both a bursary and targeted support from the Careers Service, alongside funding to support employability opportunities.
Three Post-graduate scholarships for students within the University's Widening Participation programmes, encouraging students to progress to taught Masters programmes.
£125,000 to grow the Opportunity Bristol studentships, which will support around four to five students within the research community to pursue Post Graduate Research Masters, preparing them to pursue funded PhD opportunities.
Four PGCE scholarships to increase participation in teaching from the Black and mixed-Black heritage community.
Two Black Humanities Masters scholarships per year which will fully fund two teachers to complete the unique interdisciplinary course either full time or part time.
The University has made good progress in recent years, with an increase of 44 per cent in BAME student enrolment. It is committed to continue its increase in the proportion of Black heritage students at Bristol and will ensure they have adequate support to succeed in their studies and beyond University.
Hillary Gyebi-Ababio (BSc 2019 University of Bristol), Vice President (Higher Education), National Union of Students said: "Financial concerns are one of the primary barriers to Black people progressing into Higher Education. The Black Bristol Scholarship Programme empowers students to continue their education and gives them the freedom to access resources and support they might not otherwise have.
"The Black Bristol Scholarship goes a long way to showing the University of Bristol's commitment to doing better by Black students. The moment you empower and enable students, you give them the agency and the ability to push for better, to bring change, to feel included and to feel valued in their communities."
The new Black Bristol Scholarship Programme, funded by donations from the University's alumni and friends, is the latest in a series of initiatives by the University to overcome the historic barriers to education. It builds on the University's existing work including the Be More Empowered Success Programme and a new collaboration with CARGO to connect students with Black-run businesses and community organisations in the city.
Professor Judith Squires, Provost and Deputy Vice Chancellor, said: "I am thrilled to be launching this new Black Bristol Scholarships Programme. We are determined to create a diverse and inclusive university community and recognise that positive support is needed to address the historical under-representation of Black and Black-heritage student in particular.
"Thanks to the support of our alumni and friends, I am confident that together with our other initiatives to support our Black students and to decolonise the curriculum, this will help to make our University a truly inclusive environment for everyone."