INSPIRE: what our students think
Find out how INSPIRE has helped former students step into research.
Izabella Smolicz, MB PhD Student
What was your first step into research?
I attended an INSPIRE Showcase a couple of months after joining the University of Bristol to study Medicine, where medical students were presenting their INSPIRE Summer Studentship research.
What did you make of that first step?
Before attending the showcase, I did not realise the full extent of what the INSPIRE research opportunities for medical students offered.
I was impressed by the presentations and decided to learn more about becoming involved in research whilst studying Medicine.
I started by becoming a student INSPIRE ambassador and spending just over a week in a lab at the end of first year.
This led me to complete a summer studentship in second year followed by five months of research during my intercalation, all of which gave me a true insight into research.
What advice would you give to students wanting to start research?
I would recommend attending INSPIRE Showcases as they are a brilliant starting point for students interested in research, introducing you to the type of projects that students are pursuing at an undergraduate level.
The National Student Association of Medical Research (NSAMR) conference is another event worth attending and often offers workshops targeted at medical students with an interest in research and academic medicine.
In addition, I would advise exploring different types and areas of research to gain experience, from lab work to clinical research.
This will allow you to recognise an area that particularly interests you and build core skills such as critically appraising papers and learning techniques in the lab environment.
However, if one area of research is not how you imagined, it does not mean others are the same! I feel it is important to understand that finding your area of interest may take time and not happen immediately.
When choosing a research project, I would advise spending time in choosing a supportive supervisor and ensure you meet them in person.
Meet students in the lab to see if they are happy and supported; I am sure they would be willing to answer questions you would have regarding their experiences. If you feel there is a project or opportunity that you would like to pursue, go for it!
What research are you doing now?
I look forward to commencing my PhD at the UCL Great Ormond Street Institute of Child Health in the area of paediatric neuropathology as part of the MBPhD Programme. This programme allows me to integrate a PhD within a medical degree. My project will involve investigating cell types in the brain and factors that may contribute to childhood death.
Did INSPIRE help?
Yes! INSPIRE allowed me to become involved in many opportunities to develop my interest in research, from completing a Summer studentship after second year in vascular medicine to being a senior editor of the INSPIRE Student Health Sciences Research Journal.
Anna K Taylor, BSc 2014, MBChB 2017
What was your first step into research?
The INSPIRE programme was set up when I was in my second year of university, and I was able to do a public health research taster afternoon.
Through this I met a PhD student who I was able to develop a project idea with, which resulted in a publication after a couple of years of work.
What did you make of that first step?
I really enjoyed my taster afternoon! I was already interested in research but it allowed me to meet academics and start to shape my thoughts about what I am interested in.
What advice would you give to students wanting to start research?
If you're interested, get involved! You can do this through INSPIRE, through an intercalated degree, or by organising a project in your own time. In my experience, most academics are keen to have students involved with their team.
What research are you doing now?
At the moment, I am finishing the publications for a number of different projects, focusing on areas such as depression, domestic violence, and the mental health of GPs.
I have just started an academic foundation programme, in which I have protected time for research over the next two years.
Did INSPIRE help?
Absolutely! I have been very lucky and received numerous bursaries from INSPIRE to support my research, which has included working in the USA and Australia, and have been able to present my work at INSPIRE showcases and conferences.
INSPIRE can offer a great introduction to research, which for me was a springboard to begin what I hope will be a long and fulfilling clinical academic career.
Andrea Cordaro, 5th year Medical Student
What was your first step into research?
My first step into research was during my high school summer, when I conducted a field project in two orphanages in India for a school assignment.
I measured their nutrient intake with food diaries and took anthropometric measurements to correlate their growth with their nutrition.
I was very young and this was a new experience but sparked my passion for research. The whole process was challenging but it's never too early to start!
What did you make of that first step?
I learnt how difficult it is to gather results – it requires lots of organisation, planning ahead, and having a simple and effective routine, especially if you need to collect data from a group of subjects over a few days.
What advice would you give to students wanting to start research?
It's a fascinating field that opens your mind and you can meet many eminent people in your field of interest who are advancing medicine/science.
Don't worry if you can't find a project on that specific topic you like (e.g. wound healing in the skin).
At a medical student's stage the methods and experience of working in a lab are what matter most – if you can find your preferred topic it's a bonus but don't make it a limiting factor.
What research are you doing now?
I just finished an MRes in Health Sciences at the University of Bristol researching the effect of Type 2 Diabetes on bone marrow pericytes in human bone marrow.
This was a fantastic research experience that introduced me to a wide array of molecular biology experiments, how to work in a lab and in a team, and how to design new experiments.
I hope to be able to continue working on the project now that I am back from intercalation into the Medical programme.
Did INSPIRE help?
INSPIRE has helped me build on my research skills significantly. I feel I have experienced what academic research is like to make an informed decision on whether I would like to pursue it – and I certainly find it fascinating.
INSPIRE allows us to gain experiences with labs, conferences, meetings, publications (and more!) that will ultimately make us better clinicians and better academics.
Harrison D.E. Carter, Co-chair, UK Medical Students Committee | British Medical Association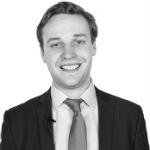 I received (both pre-intercalated BSc and post-intercalated BSc) INSPIRE support which also enabled me to be awarded a Kidney Research UK student bursary to support my intercalated degree. This has been a massive help in my career.
This initially enabled me to present my kidney research at national and international conferences as well as being featured in a special edition of the British Journal of Renal Medicine.
This also inspired me to continue research as below: I have just completed a master's in public health at Cambridge where I was awarded a Newton Master's Scholarship - only one of 40 offered to postgrads across the entire university.
I also went to Rotterdam as an Alfred Monks Scholar to complete a course on the planning and evaluation of screening programmes.
Before this I had completed some post-graduate lab research as a Lister Fellow Student in the Sauka-spengler lab at the Weatherall Instistute of Molecular Medicine at the University of Oxford.
This was a very competitive appointment with places usually reserved for Princeton and Oxford students to study in one of the best embryology labs in the world, but I was able to go because of the lab research I had done at Bristol, where the INSPIRE grants meant that I was able to gain much more independent lab experience.
I have also been lucky enough to join Don Berwick, Barack Obama's former Healthcare reform advisor, at the Institute for Healthcare Improvement in Boston as an IHI Scholar and continue to work closely with him on medical leadership.
Finally, I created a grant proposal for a 2-year project reforming medical nutrition education and creating a tailored and bespoke medical nutrition package for use by universities and have been awarded 30,000 euros to do this after my proposal was judged alongside 22 others from across Europe and came first.
I will be working in conjunction with the Laboratory of the Government Chemist to achieve this.
These links may be tangential but it was both my two INSPIRE awards and a grant from Kidney research UK that kick started my love for research in Bristol.