Religious Education PGCE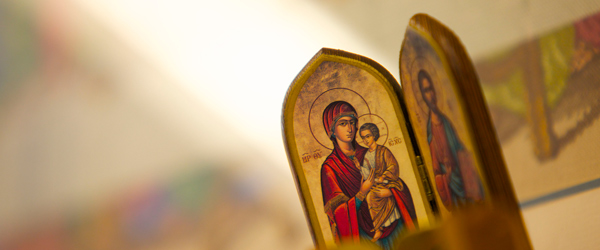 This one year programme leads to a PGCE, recommendation for QTS and 60 credits at Master's level.
Programme overview
Religious Education (RE) is an important and necessary element of a broad and balanced school curriculum. RE enables pupils understand the beliefs and practices of different religious people. A wide range of worldviews which make up our pluralist and multi-faith society is explored.
On our programme we consider the nature of religion as well as the place of religion in school life. We explore the reasons for teaching RE in schools and give guidance on how to teach the subject.
What you will learn
You will be introduced to and explore:
the key aims of RE
alternative pedagogical approaches to the subject
the general process of learning and teaching
planning lessons that meet the requirements of the RE curriculum
how to assess pupil's work and support them to GCSE and A-Level.
Experiences in school
Introduction
There will be a short primary school experience during the PGCE year. This work allows you to understand the child's experience before they go into secondary school.
Placement one
During the first term, you begin with preliminary visits to a secondary school. These visits will help prepare you for a shorter placement in that school.
Placement two
In the spring term, you will be on placement in a different secondary school. This placement will last the duration of the spring term.
Placement three
You will have another placement in the third term, possibly in a different school again.
Benefits
You will benefit greatly from having your placements spread across different schools. They will provide you with the opportunity to:
compare and contrast your experiences
face different challenges and achieve different triumphs
see different teaching styles
learn how you can adapt to different situations.
By the end of your third teaching placement, you will have developed into a confident teacher with your own teaching style.
We will support you throughout your teaching experiences and you have a mentor in school. These specially trained teachers are committed to developing your practice in the classroom.
Opportunities
You'll further develop your existing subject knowledge and teaching experience through:
a series of trips to places of worship
visits to sites of religious interest
working with experienced teachers both in school and at the university.
Contact us
Due to the COVID19 pandemic and in line with government policy, some of our PGCE team are working remotely so are not contactable by telephone. Please contact us by email so we can assist.
Initial Teacher Education (PGCE and School Direct) Office
Phone: +44 (0) 117 331 4492
Email: ed-pgce@bristol.ac.uk
School of Education
University of Bristol
35 Berkeley Square
Bristol, BS8 1JA
Your tutors
The tutor for Religious Education is Ms Teresa Griffiths.