Modern Foreign Languages PGCE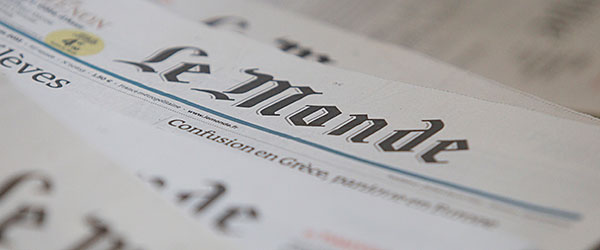 This one year programme leads to a PGCE, recommendation for QTS and 60 credits at Master's level.
What you will learn
This programme will give you the experience and knowledge to develop and enhance your teaching skills and your language skills.
Dedicated training in the use of ICT is also part of the programme so you can use different teaching methods in the classroom.
You'll also develop an insight into the language learning process, allowing you to teach a range of abilities effectively.
How you will learn
Strong emphasis is on collaboration and teamwork. You'll be able to develop your language skills through auditing, peer to peer support and dedicated workshops.
Workshops are conducted in your target language and the content of lectures and seminars is regularly updated to remain aligned to the latest research and policy.
Experiences in school
Introduction
There will be a short primary school experience during the PGCE year. This work allows you to understand the child's experience before they go into secondary school.
Placement one
During the first term, you begin with preliminary visits to a secondary school. These visits will help prepare you for a shorter placement in that school.
Placement two
In the spring term, you will be on placement in a different secondary school. This placement will last the duration of the spring term.
Placement three
You will have another placement in the third term, possibly in a different school again.
Benefits
You will benefit greatly from having your placements spread across different schools. They will provide you with the opportunity to:
compare and contrast your experiences
face different challenges and achieve different triumphs
see different teaching styles
learn how you can adapt to different situations.
By the end of your third teaching placement, you will have developed into a confident teacher with your own teaching style.
We will support you throughout your teaching experiences and you have a mentor in school. These specially trained teachers are committed to developing your practice in the classroom.
Opportunities
The programme will provide you with many opportunities, such as studying additional languages. This could include:
Italian to GCSE level
Latin (module in the summer)
Why study at Bristol
Our programme is an intensive and rigorous one. We want to send you out as a confident professional who is equipped to meet the challenges of the languages classroom.
The balance of challenge and support on the course was commented on by our most recent Ofsted report which noted 'outstanding outcomes are closely linked to the quality of training'.
Following the course, our graduates have an excellent opportunity for gaining employment. Our employment rates are very high with many of our student teachers securing jobs in schools around Bristol and the south-west area.
In last summer's' evaluations 96% of MFL students rated the overall quality of their training as Very Good or Good.
What our students say
Read our blog to find out more about what our students have said over the years.
Applying for the programme
You should normally have two foreign languages. Only one needs to be to final degree level or equivalent.
We also accept applications if you are a native speaker of your target language, regardless of what you have studied as a degree.
Most places are for combinations of French, Spanish and German. This is because these are the main subjects taught in UK schools.
There are a few places available for:
French with Italian
or German with Italian
or single linguists, mainly those offering French.
Contact us
Due to the COVID19 pandemic and in line with government policy, some of our PGCE team are working remotely so are not contactable by telephone. Please contact us by email so we can assist.
Initial Teacher Education (PGCE and School Direct) Office
Phone: +44 (0) 117 331 4492
Email: ed-pgce@bristol.ac.uk
School of Education
University of Bristol
35 Berkeley Square
Bristol, BS8 1JA