View all news
Probing new treatments for post-operative kidney problems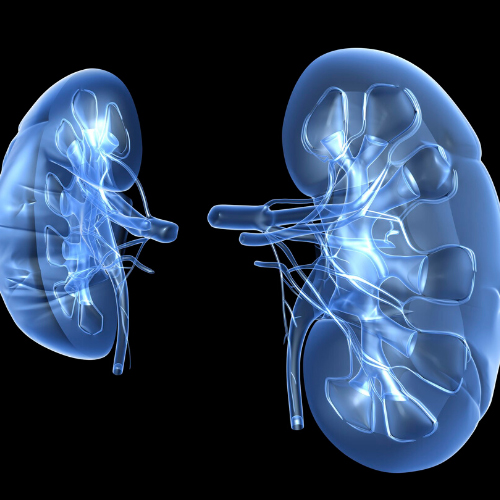 20 April 2020
Kidney transplants - especially in children are always fraught with risk. In up to 10% of cases, transplants into young children fail because of graft thrombosis - an issue with the blood supply to the new kidney. At present, the only way doctors know that this is happening is because the patient's condition starts to deteriorate - and at this point, successful intervention and treatment is unlikely. What is needed is a minimally invasive probe, which would be able to monitor the perfusion of the kidney in real time.
Dr Wesley Hayes, Consultant Paediatric Nephrologist at the Great Ormond Street Hospital (formerly of the University Hospital at Bristol) identified this need in a Call for Challenges from the Elizabeth Blackwell Institute Research for Health Scheme.
Preventable losses
Dr Hayes expands: "The impact for patients, their families and clinicians is very significant. Living related donor kidney transplants, which typically stand a good chance of success, have been lost to graft thrombosis. If a method of real time perfusion monitoring were to be developed, these losses may be preventable, and catastrophic loss of a transplant kidney to approximately five children per year in the UK could potentially be prevented."
Kidney colour monitoring
Dr John Day, research Fellow at the Interface Analysis Centre at Bristol University's School of Physics, met with Dr Hayes. Kidneys, it transpired, change colour following graft thrombosis; the lack of blood changes the kidney from red to grey in a matter of seconds. Dr Day said: "If we could devise a minimally invasive method of monitoring kidney colour below the skin, we could feasibly have achieved our goal."
Dr Haye's move to London proved to be fortuitous, however - Dr Day's team was able to experiment on human kidneys which were deemed unfit for transplantation, instead of the animal models they were initially looking to use - although their availability inevitably slowed research down somewhat.
Codes and probes
Dr Day's team initially tried to use a Raman probe (which can use the scattering of laser light to identify attributes of a target tissue) proved to be ineffective. However, a solution was soon found using a commercially available probe, and the team developed algorithms that enabled them to identify oxygen saturation rates as a marker of kidney function.
Of course, there is still much work to be done before these findings can be extended into clinical trials. But Dr Day is confident.