November 2016 newsletter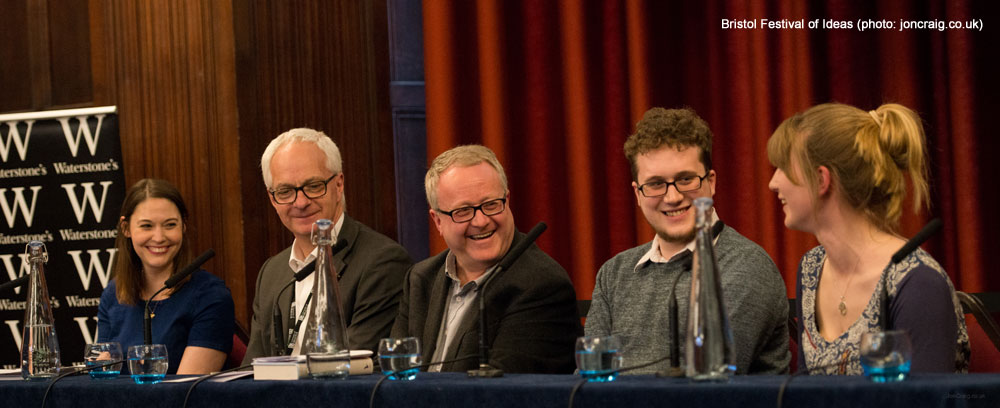 Welcome to the latest newsletter from the Avon Longitudinal Study of Parents and Children (ALSPAC). It contains news and events as well as updates on our resources and publications. Please forward a link to this page to colleagues who may be interested and encourage them to visit our website and follow us on Twitter @CO90s.
Current activities
Focus@24+ update
We have seen more than 2,000 participants as part of our latest data sweep, which will continue until summer 2017. The measures now include screening for chlamydia and gonorrhoea as part of the National Chlamydia Screening Programme. The full list of measures are in the PIS.
COCO90s update
We recently saw the mother-to-be of the 500th COCO90s baby.
New COCO90s measures include:
an environmental sensor that monitors the quality of air a baby or child is breathing
a head camera (worn by mother and child) to see how they interact with one another
iPad games that test the child's memory and problem-solving skills
a monitor, worn in the mother's skin, to check her blood glucose levels and see how the body processes sugar during and after pregnancy
You can view a short film explaining the continuous glucose monitoring here: http://www.bristol.ac.uk/alspac/participants/coco90s/
We aim to release data collected July 2012-March 2014 by January 2017 with data collected April 2014-March 2015 available shortly thereafter.
Forthcoming activities
1,500th paper
We recently published our 1,500th academic paper, 'Dads who embrace parenthood have kids less prone to behavioural issues'. All publications based on ALSPAC data are available on our website. Follow us on Twitter @CO90s to receive regular alerts when ALSPAC research proposals are approved and papers published.
Annual questionnaire for original study participants
If you'd like to include questions in the 2017 annual questionnaire for original study participants (age 25-26 in 2017), then please submit an application together with your proposed questions, via the online proposal system. Per-page charges apply. For further information, please contact Ross Robinson (ross.robinson@bristol.ac.uk). The submission deadline is 31 March 2017.
Recent publications
Recent events
Talks for participants
We've recently concluded a series of talks for participants. Topics included the human genome, data linkage, and the effect watching people smoking and drinking in films has on our own smoking and drinking habits.
Forthcoming events
Seeing is believeing
We are looking for ALSPAC data users to join a focus group for our Seeing is Believing project; an extension of the project that won the Wellcome Trust-Epic Games Big Data VR Challenge last year. It will build software in virtual reality (VR) to visualise and do exploratory analysis of ALSPAC data (for both research and public engagement application). The focus group will meet the developers via group telecon/Skype a couple of times between November 2016 and February 2017 to feed researcher experience into the project. The group will also get to test out the virtual reality software. The first meeting will take place the week of 21 November. If interested, please contact Becca Wilson, becca.wilson@bristol.ac.uk.
Mendelian Randomization Conference
From 11 to 13 July 2017, the MRC Integrative Epidemiology Unit will be welcoming professionals interested in aetiological epidemiology and causality in population health and clinical medicine to Bristol.
For more information on any of the projects mentioned here, please email alspac-exec@bristol.ac.uk