View all news
BLOG: Exploring approaches to measure FASD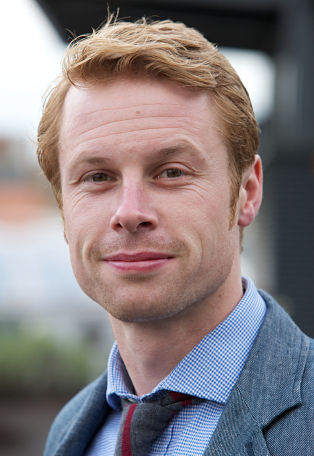 Press release issued: 30 November 2018
It has been fascinating to learn that it is possible to attempt to estimate the prevalence of fetal alcohol spectrum disorder (FASD) using our collection.
Furthermore, it is an eye-opening result that (depending on the method employed), around 10 per cent of children may present a constellation of characteristics associated with alcohol exposure during development. Someway off clinical diagnoses or causal links to disorder, this new work provides insight into how doctors might one day assess a "spectrum" of characteristics when forming assessments of clinical outcomes. The research has been published today (Friday 30 November) in Preventive Medicine.
While the UK is known for having relatively high levels of alcohol consumption, it is not at all uncommon for some level of exposure during pregnancy. This is not surprising, though it is less clear how exposure may or may not correlate with features thought to contribute to FASD. FASD is a group of lifelong conditions caused by exposure to alcohol in pregnancy that can affect learning, behaviour, and can cause physical abnormalities, however is difficult measure even clinically – let alone in a population based sample like ALSPAC. Despite this, it is important to explore approaches to trying to measure this spectrum as often diagnoses of the disorder associated with them are mis-placed and inappropriately followed up. This work has started to bring together tools for doing this.
Researchers from the University of Bristol and Cardiff University worked with clinicians to assess a wide range of information on mothers' drinking in pregnancy and studied the development of children in the Children of the 90s study. Analysis able to establish correlation (though not necessarily cause) suggested that the majority of children are exposed to some level of alcohol in pregnancy and that between 6 and 17 per cent of these children also showed some evidence of spectrum features. This is not the same as a disorder diagnosis, but was in this case defined as variation in at least three different areas of learning or behaviour, with or without growth deficiency and with or without the facial features of fetal alcohol syndrome. This has been reported clearly by the authors and marks an interesting step in trying to clarify how to measure and the extent of alcohol related developmental differences.
Population studies such as ours have a unique opportunity to help us understand more about the prevalence of complex health related presentations like this and can do so in a manner not possible in the doctor's clinic alone. This work illustrates the flexibility of our amazing study, but also the important contribution that studying a healthy population-based sample can provide in clarifying the definition and implications of life course exposures and possible health outcomes.