Why Bristol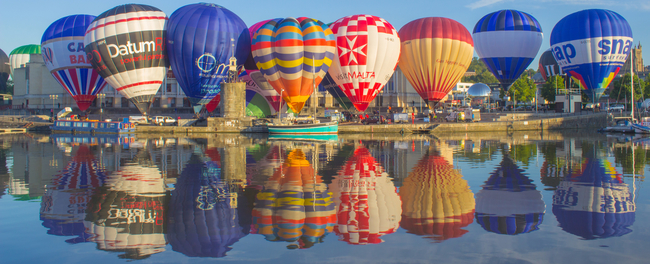 Bristol is a vibrant, friendly place to live and study.
The University
The University of Bristol is one of the best universities in the UK. We consistently rank well in league tables that draw on information about research and teaching excellence.
The University has a rich history, dating back to 1876. Our graduates have made scientific discoveries, started businesses, written books and starred in films. We are also associated with thirteen Nobel Prize winners.
The programme
You will develop both your academic and language ability through tailored subject-specific pathways, which prepare you for the undergraduate degree of your choice.
The city
You can get to know Bristol and the surrounding areas, and find out where to explore and places to visit.
Bristol is also within easy reach of other UK and European destinations with its own international airport and easy access to London.
Take a virtual tour of the campus and the city with 360-degree views and photographs.
The centre
You will be taught at the University in the Centre for Academic Language and Development which is located a short distance from the city centre, with some classes taking places in other schools across the campus.
The facilities
As a University of Bristol student, you will have access to all our academic, social and sports facilities. These include all school libraries, computer rooms and study areas across campus; access to Blackboard, the University's online learning environment; and access to all student resources. The University also has a wealth of cultural and religious societies that can help you feel at home.
The people
When you arrive you will have an induction programme where you will learn about the University and its systems, and meet the staff and other students. You can see some of our current staff on the staff profiles page. Please be aware that the staff members listed are current for 2021/22 and this may have changed when you start your programme.
You will study with other international students from around the world. To date, on the International Foundation Programme, we have taught students from more than 60 countries.
Support and guidance
You will get full support across all areas of life at Bristol.
Residential: 24-hour access to Residential Life Service

Wellbeing: support and guidance through the Student Wellbeing Service

Academic: frequent tutorials with a personal academic tutor

University life: our Student Services team can help you to find information and advice about a range of issues.
Find more information about the support services available.
Dates and fees
The International Foundation Programme fees can be seen on our fees page.
The future
Find out more about the progression opportunities after the International Foundation Programme.