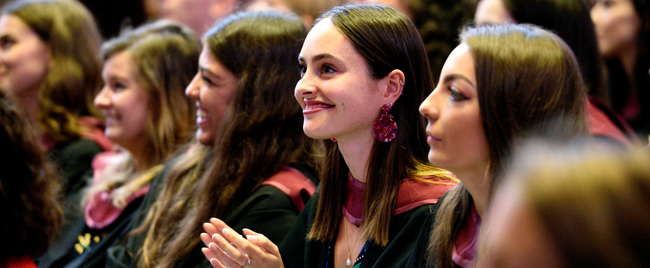 Studying the International Foundation Programme will support you in gaining the skills you need on your chosen degree.
What can I do next
Undergraduate study at Bristol
When you have successfully completed your International Foundation Programme, you can progress onto an agreed degree if you have met the progression requirements. If you are interested in Medicine and Dentistry, you will be offered an interview.
You should be aware that some of our degrees are competitive. Gaining a place to study your first-choice undergraduate degree is not guaranteed. However, there are many opportunities to continue your studies with us.
Required grades
To study an undergraduate degree at the University of Bristol, as well as successfully complete the International Foundation Programme, your high school grades must meet the minimum entry requirements for undergraduate study. This could include meeting a minimum GCSE or equivalent grade requirement for Mathematics and Science subjects or a compulsory minimum grade in specific units.
If you don't meet the requirements of your chosen degree, we will work with you to find an alternative degree choice.
The table below will give you an idea of what grade you would need to achieve on the IFP to meet the entry requirement for your chosen degree:
| A level | IFP |
| --- | --- |
| A*AA | 65% |
| AAA | 60% |
| AAB | 55% |
| ABB | 50% |
Can I study at another university?
The International Foundation Programme is recognised by other UK universities. To apply for another university, you will need to apply through UCAS.
We can provide advice and guidance to help you find the right next step.
If you are concerned about the Coronavirus outbreak affecting your application, please read our Coronavirus update.