Before you apply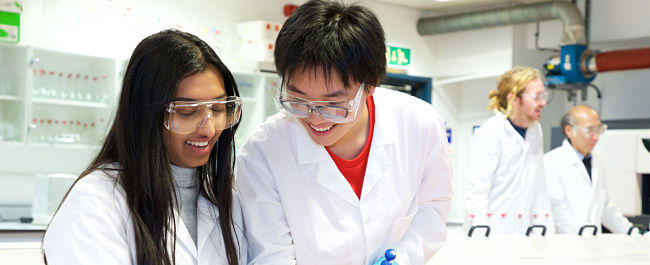 There are plenty of opportunities to engage with the University of Bristol before making an application or enrolling as a student. Some of these opportunities are particularly targeted at Black, Asian and Minority Ethnic students, while others are open to a wider audience.
These are some of the programmes we run for students in the couple of years before starting university. Students who successfully complete these programmes are eligible for a guaranteed contextual offer or interview from the University of Bristol. All programmes include engagement and support from the University over a sustained period. Follow the links to find out how and when to apply!
A week-long, residential summer school programme for Black, Asian and Minority Ethic students in Year 12. During the week Participants will experience all that the University has to offer.
This programme offers a fantastic opportunity for Year 13 students from Black or Asian backgrounds to experience the University through a series of virtual events. Next Step Bristol aims to empower these students to make informed decisions about their next steps.
This is an outreach programme aimed at local students who live in and around the Bristol area. Students attend weekly sessions relating to a particular academic subject stream. Through these sessions, students get an insight into all areas of student life.
This opportunity is for Year 12 students int
erested in studying Medicine, Dentistry or Veterinary Science at university
. The programme includes academic taster sessions and offers students the chance to practice clinical skills and talk to professionals working in relevant fields. Students are also given support with the process of applying to university.
This is a week-long, residential summer school programme for Year 12 students from underrepresented backgrounds.
This is a programme for post-16 students attending school or college in the city of Bristol.
Bristol Scholars take part in a range of activities and are eligible for a tailored offer for a course at the University
.