BSc Childhood Studies
Childhood studies courses at Bristol
The social science of childhood and adolescence, encompassing psychology, education, disability, safeguarding, social exclusion, offending and more.
You will consider childhood in all its diverse forms, child and adolescent development, health, care, social welfare and education services for children and young people from a multidisciplinary perspective, both nationally and globally.
It is an interdisciplinary degree and programme units are drawn from a variety of different disciplines including psychology, social policy, health, education, sociology, law and social work. This means that you will encounter variety both in content and in teaching style.
Our childhood studies courses consists of a core curriculum of mandatory units and a choice each year of a number of additional units that you select from the range of units offered within the faculty and University.
Childhood studies at Bristol benefits from the expertise of lecturers and researchers with international reputations who come together to teach this programme, united by their common interest in children. Teaching and learning approaches are varied and include lectures, seminars and work in groups on real-life problems and issues. Observation visits will form an integral part of some units.
Intercalated degree
The School for Policy Studies runs the BSc in Childhood Studies - a highly successful one year intercalated degree for medical students.
Bristol Q-Step
Find out about our new Q Step programme for enhanced quantitative skills training in Social Sciences at the University of Bristol.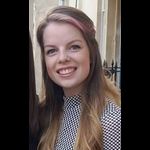 Request more information
Ask us a question, sign up for our updates or request a prospectus.