Careers
Find out more about what our former students have done since graduating from the MSc Public Policy:
Patrick Tettmar (UK)
I thoroughly enjoyed navigating Bristol University's challenging and ambitious public policy curriculum. It was eye-opening to study different schools of thoughts alongside international students, each pursuing a diverse range of policy interests. The guidance and encouragement from my course leaders, equipped me with the confidence to study independently, apply research skills and complete my dissertation.
I came away from my year studying Public Policy at Bristol University with a fresh perspective of how policymaking works from the street-level up to the international stage. I see the political concepts discussed in my lectures in the real-world every day in my job.
Where are they now?
I currently work for a Member of Parliament assisting with communication strategy and constituency engagement.
Julius Ogayo (Kenya)
The course is led by globally distinguished professors in their field of expertise and tailored in a way that it covers key areas such as the policy making process, governance, management of both public and private institutions, and development studies. This equips students with the essential knowledge and skills to tackle the 21st Century policy challenges.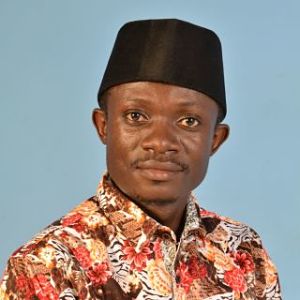 The critical thinking and analytical skills I acquired as a result of the programme has allowed me a wider and deeper perspective, knowledge and insight in to the policy process, management, and leadership. These skills have given me the confidence to explore any profession I chose.
Where are they now?
I am currently working as an Account Manager with Safaricom PLC one of the biggest telecommunication companies in East and Central Africa.
Anna Dent (UK)
Returning to study as a mature student was a big decision, but one that I fully recommend. I decided to take a break from full time work to study for the MSc in Public Policy, motivated by both the potential to enhance my skills for my return to work, but also to enjoy the opportunity to gain perspective and refresh my approach to the subject.
Where are they now?
As a freelance consultant I knew that I wanted to develop my skills to be able to deliver more research and policy-focused work, and the masters programme has definitely helped me to do that. Research Methods in particular, was a great practical unit, and I use the skills and knowledge I gained on an almost daily basis. The topics covered in the units Public Management and Organisations, and Power, Politics and the Policy Process most closely link to my professional experience, and I've found myself revisiting my lecture notes on a range of issues including contracting, innovation and policy transfer. In some ways however, it was the topics least familiar to me that were the most inspiring, forcing me to tackle completely new ideas and ways of thinking. The opportunity to refresh my skills and re-frame my thinking mid-point in my career has provided a real boost to my prospects. Since graduating I've worked on some interesting freelance proposals, including researching international models of good practice on vocational learning, developing cultural policy and strategy for a London local authority, and providing evidence and learning support to several employment and health innovation projects. I've also blogged about my dissertation research for the RSA (Royal Society for the encouragement of Arts, Manufactures and Commerce), given a presentation on my research at a conference in Finland, and written an article for The Guardian. Without the learning from the MSc in Public Policy and the time and space it allowed me to undertake my own research, these opportunities would have been much harder to access.
Jinxiu Zhou (China)
The academic rigor of the programme via the lectures, group discussions, independent reading and my final dissertation helped to develop my logical and critical thinking and has given me more confidence in myself.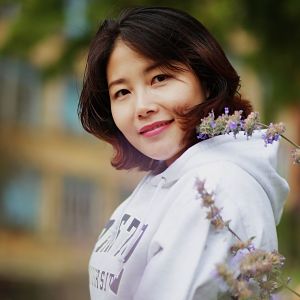 Where are they now?
After finishing my MSc Public Policy degree, I returned to China and started a new job working as the Director of the Group Public Affairs Department for Alibaba, one of the world's largest e-commerce platforms.
My key responsibility is to identify and create new business opportunities with the government. To do this job well requires not only years of experience in Chinese government (which I gained in my previous role within the National Development and Reform Commission of the People's Republic of China) but also the ability to collate and analyse policy documents; knowledge which I gained via the MSc in Public Policy.
In particular, I found the unit on Research Methods to be invaluable. - At first, I was confused by the many concepts, such as ontology, epistemology, objectivism and positivism. However, it is that these concepts and the research strategies behind them, which enable me to understand the policies that are central to my job. Likewise, I still refer to the knowledge I gained on the unit on Economics in Public Policy to identify the ways in which economics can be applied to policy analysis.
I believe it is this confidence which helped me to succeed in the interview process for my current job with Alibaba (as did the award I received for Best International Student). In conclusion, I would say the MSc in Public Policy is an ideal training for those who want to get a job related to government, organization and company strategy.
YoonKyung Kwak (Korea)
What I liked most about this programme were the interactive units. Students from a vast array of countries contributed to discussions by sharing their personal experiences, which really helped me to develop my critical thinking and allowed me to become aware of a variety of policy issues and perspectives around the world. The teaching staff were genuinely committed to giving constructive student feedback and there was a strong focus on continual and iterative learning.
Where are they now?
After I completed the course I started an internship for an international organization in Brazil, working in the area of social protection and poverty.
Jose Manuel Loyola Crovetto (Chile)
I strongly believe that my last year studying for an MSc in Public Policy in University of Bristol was one of the best decisions in my entire life. While I was working as a Chilean journalist, I had the opportunity to investigate social issues such as social exclusion, sustainable development or house planning. However, I always thought that I needed an intellectual point of view in order to improve the discussion. And that was exactly what the MPP programme provided me. I could have a theoretical and academic approach about some crucial topics for our societies.
Nevertheless, Bristol was not just an academic experience. I met really lovely staff, who were ready to help any student, especially those who were less familiar with the British educational system. In addition, my colleagues were fantastic people. I still have very good friends from England, Europe and Asia. I am looking forward to have the chance to go back for a PhD.
Rikke Linding Fredberg (Denmark)
When I think back on my year in the MPP programme, two things come to my mind: hard work and loads of fun.
In Bristol, I was seriously challenged for the first time of my life. After a few fun months of settling in and making friends, I realised that only if I worked hard would I hold up a decent academic level. The learning style was individual and independent, and I spent hours and hours in the library immersing myself into the literature and thinking about solutions to policy challenges. It was both tough and rewarding. I never felt alone as all the staff at the School for Policy Studies were highly supportive – from my personal tutor to my dissertation supervisor.
Apart from this, the things that I value the most about my year in the UK are the social and cultural aspects. Through the MPP programme and through student life in Bristol in general, I got to know people from all over the world, many of whom became my close friends. Spending weekends in the British countryside, going on trips to London, Ireland and Scotland, or just hanging out in chic bars in Stoke Croft or having afternoon tea in fancy cafés in Clifton are all fond memories to me.
Where are they now?
After returning to Denmark, I started an internship with the European Parliament in Copenhagen where I work with policy, politics and communications. Although not directly applicable, my year at Bristol has provided me with good English skills and the ability to analyse and come up with solutions to complicated problems.
Case Study: Yu Wang (China)
Role: Internship at the UN in Geneva
It was whilst studying on the MSc Public Policy that I applied for the full-time internship in the United Nations Conference on Trade and Development (UNCTAD). We had just finished the first term of lectures, studying: international organizations, international development, global governance in the new era. These topics had always interested me and I was seeking to apply all the knowledge that I was learning on the MSc Public Policy.
Six months is the maximum length for a UN Internship, but it was long enough for me to experience the UN and what it's like to be an international civil servant. I worked in the office of the Secretary General, and and also in the Communication, Information, Outreach Unit. I took on the role of an administrative assistant, compiling reports, providing recommendations, running errands, attending meetings, taking meeting notes, updating database, copy-editing reports, as well as provided specialist meeting preparation assistance. I was also in charge of five break-out sessions for the UNCTAD Public Symposium and also ran their social media.
As interns, we were permitted to attend many of the conferences, meetings and other open forums that occued at the UN headquarters. I have seen so many great talents from all around the world speaking in different meetings, and it was amazing to think the final agreements made in these meetings might really change the world. I was once lucky to get the opportunity to attend the human rights council's emergency session on the situation in Gaza. In the meeting, after a vote of 29 countries in favour, with 17 abstentions and a sole negative vote by the United States, in which it strongly condemned the failure of Israel to end its prolonged occupation of the area, the UNHCR decided to launch an independent inquiry into purported violations of international humanitarian and human rights laws in the Occupied Palestinian Territory, including East Jerusalem.
My MSc in Public Policy helped me secure this internship and has increased my awareness of global issues, learn skills and adapt quickly to different cultures. I am so proud of being an alumni of the University of Bristol's MPP programme.
Case study: Mrudula Podila
Role: Internship at Cabinet Office, UK
After graduating, I gained an opportunity to work in the Economic and Domestic Affairs Secretariat division of the Cabinet Office. During my five month graduate internship, I was able to gain an insight into the role and function of the Cabinet Office in the Whitehall machine, understanding how it contributes to the policy process. My duties over the course of the internship varied. I spent time initially working as an Assistant Business Manager to the Director General and Director of the department over the General Election period. I was then rotated into a different team where I learnt about the importance of Cabinet Committees, Implementation Taskforces and collective agreement in the policy process. Finally, I was given exposure to a specific policy area, being able to understand how cross-Whitehall departments interact with one another to implement policy. The experience allowed me to compare the theoretical policy process taught at Bristol with what occurs in practice, enabling me to identify and question the discrepancies between academia and reality. The opportunity for this internship cropped up in the middle of my MPP at Bristol, and I am incredibly grateful for all the support and encouragement given to me by Noemi and the staff at the School for Policy Studies.