Automated external defibrillator (AED)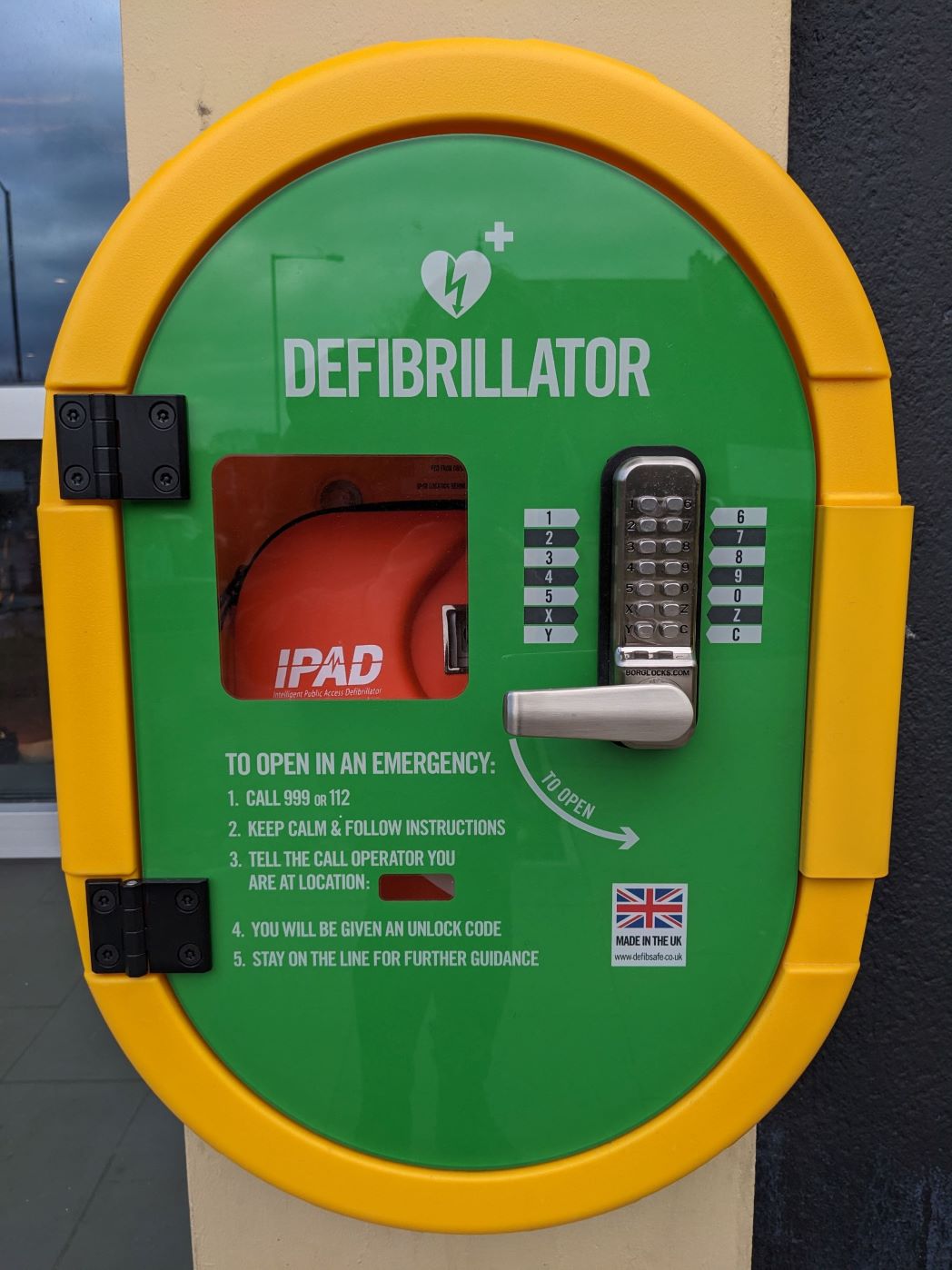 What is an AED/defibrillator?
An AED or automated external defibrillator, is used in an emergency to help save someone's life if they experience sudden cardiac arrest.
They are portable, easy to use devices that include step-by-step instructions so that anyone can use them.
Where can I find an AED/defibrillator?
There are many defibrillators on site at the University of Bristol. Most are inside our public buildings and are often located at the reception area, or with the porters or estates team. You can find more details about the locations in the dropdowns below.
Security Services hold AEDs providing effective cover for the whole University. If you need a defibrillator for first aid response, contact Security Services on the emergency number int. 112233 or ext. 0117 331 1223 either before or after calling 999 as it might be the quickest way to get the AED to your location.
The AEDs are operated and maintained through a partnership with South Western Ambulance Trust who also provide annual training to Security Staff.
This training video teaches you how to set up, use and check a defibrillator in under 10 minutes.
Where to find AEDs across campus
AED locations across campus
The following AED's across campus are available for use in an emergency,
| | |
| --- | --- |
| Building | Location |
| Canynge Hall | Entrance foyer |
| Coombe Dingle Sports Centre | Reception desk |
| Fry building | Reception |
| Geography South building | Post room |
| Great George Street | Reception |
| Langford Veterinary School | Security Office |
| Life Sciences building | Reception |
| Merchant Venturer's building | Reception |
| Richmond building | Pool reception |
| Royal Fort Lodge | Control room |
| Transport hub | Security office |
| Tyndall Avenue Sports Centre | Reception |
| Queens building | Reception |
| Wills Memorial Building | Ground Floor, Earth Sciences entrance |
Externally mounted 24h access AEDs
| | |
| --- | --- |
| Building | Location |
| Biomedical Sciences building | Outside main entrance, near the bike shed |
| Priory Road Complex | Main entrance |
| Richmond building | Main entrance |
| Senate House | Main Entrance on Woodland Road |