We are currently developing a programme of work exploring the safety and quality of online pharmacy and medicines services via the internet.
Online Prescribing
Project overview
Prescribing is the principal therapeutic intervention available to health services. There are a growing number of online models of healthcare, which have the attraction of potentially improving access to, and efficiency of health services, and prescribing forms a key element of many of the services provided. Online healthcare services comprise online doctor websites providing real-time video or questionnaire based medical consultations which may involve issuing of a prescription; and online pharmacies offering a range of services including prescribing, mail-order of medicines, and collection and delivery of medicines prescribed by a regular prescriber such as a GP. This includes private online pharmacy and doctor services as well as those commissioned by or delivered within the NHS.
Little is known about the nature of online prescribing services, including quality assurance, safety, patient experience or how these services fit within the wider NHS landscape. Developing a better understanding of the characteristics, benefits, disadvantages, and challenges of new models of care with respect to prescribing, is essential for ensuring that services are optimally designed to be efficient, safe and of high quality. The Medicines and Prescribing research team are developing a research programme to look at these issues.
Development of a research programme around online pharmacy and medication services
We are currently looking to recruit stakeholders who have experience of working with and/or using online pharmacies. We plan to hold a meeting where people can share with us their experiences of these services so that we can understand what the key questions are that we should be asking as part of the future research programme.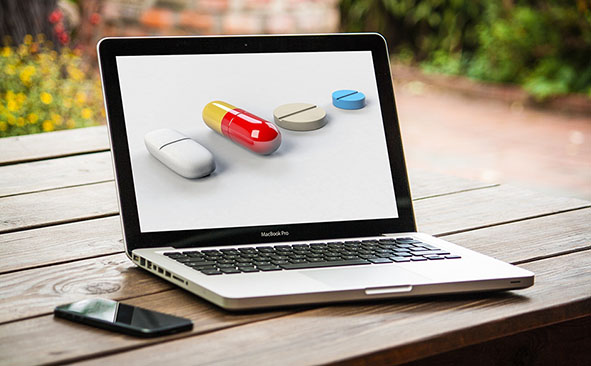 Can you help us?
Have you purchased medicines through the internet? Or are you an NHS clinician with patients who have used online pharmacy services?
If so, we would like to invite you to share with us your experience of these online pharmacy services - good, bad or indifferent. This will involve attending a 1.5-hour meeting via Zoom with other people who have used these services and members of the research team. Reimbursement is available for your time.

For further details please email Barbara.Caddick@bristol.ac.uk