Bristol Conversations in Education research seminar series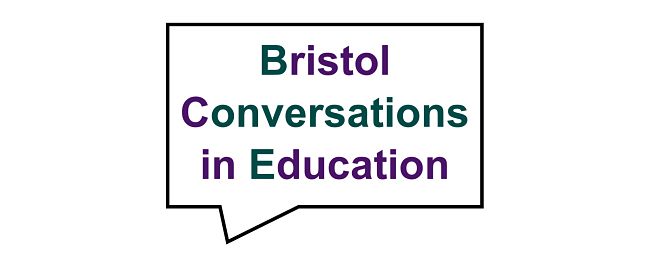 Bristol Conversations in Education is a seminar series which showcases world-class, impactful, cross-disciplinary research about education.
Find out more about research in the School of Education.
You can view the powerpoint presentation or recording of Bristol Conversations in Education seminars.
The series aims to promote lively discussion around teaching, learning and leadership in education and is aimed at researchers, practitioners and policy makers. Each seminar is hosted by a leading academic from our research centres and networks. Everyone is welcome to attend. It is free to attend but registration is required.
Upcoming seminars:
01 December (1-2pm) - POSTPONED to 22 February 2022 - Accountability and trust of teachers in South Africa: the role of relations and professional standards, Professor Melanie Ehren (Vrije Universiteit Amsterdam, the Netherlands)
07 December (1.30-3pm) - Book Launch - Rural Transitions to Higher Education in South Africa: Decolonial Perspectives, by Sue Timmis, Thea de Wet, Kibashini Naidoo, Sheila Trahar, Lisa Lucas, Emmanuel Mfanafuthi Mgqwashu, Patricia Muhuro and Gina Wisker (published by Routledge), speakers incl. Professor Lebo Moletsane (JL Dube Chair in Rural Education, School of Education, University of KwaZulu Natal, South Africa) and Professor Chrissie Boughey (Professor Emeritus, Centre for Postgraduate Studies, Rhodes University, South Africa)
08 December (1-2pm) - Future Doctorates: access to and outcomes from the UK doctorate, with a special focus on the social sciences, Professor Paul Wakeling (Head of Department of Education, University of York)
14 December (1-2pm) - Transculturalism in parents' experiences of caring for an autistic child, Dr Diana Seach (Autism education and family consultant, former Principal Lecturer in Special Education, University of Chichester)
More events coming soon!
Catch up on past Bristol Conversations seminars on the Bristol Conversations in Education recordings webpages
View the event pages for previous Bristol Conversations in Education seminars.