Bristol Conversations in Education research seminar series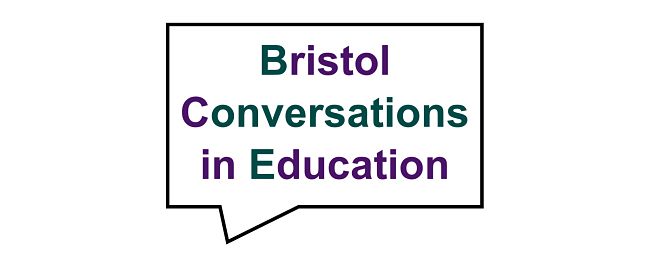 Bristol Conversations in Education is a seminar series which showcases world-class, impactful, cross-disciplinary research about education.
Find out more about research in the School of Education.
You can view the powerpoint presentation or listen to the audio of Bristol Conversations in Education seminars.
The series aims to promote lively discussion around teaching, learning and leadership in education and is aimed at researchers, practitioners and policy makers. Each seminar is hosted by a leading academic from our research centres and networks. Everyone is welcome to attend. It is free to attend but registration is required.
Upcoming seminars:
30 September - An ADHD Teacher Toolkit – what are the needs? Dr. Simon Brownhill, Dr. Frances Knight and Jennifer Norris, University of Bristol
14 October - School closures, remote teaching and attainment grouping: implications for equity, Professor Jeremy Hodgen and Dr Becky Taylor, UCL Institute of Education
04 November - Why the Co-op is involved in the academy programme, Frank Norris, MBE, the former CEO of the Co-op Academies Trust
25 November - Unintended Methodologies: arts-based research practices as forms of listening, Dr Terra Sprague, University of Bristol and Injairu Kulundu-Bolus, Rhodes University
View the event pages for previous Bristol Conversations in Education seminars.