LSB Community
Cafe Bio
Join us in the Atrium every Thursday from 13:00-14:00 for free tea, coffee and biscuits.
To help in our quest for sustainability please bring along a Reusable Cup if you have one.
LGBTQ+ Lunches
Lunches where LGBTQ+ staff and students (and allies) can get together and be themselves in a welcoming environment, with a free lunch!
Next lunch: Friday January 31st 12:00-13:00 in the Life Sciences Building Seminar Rooms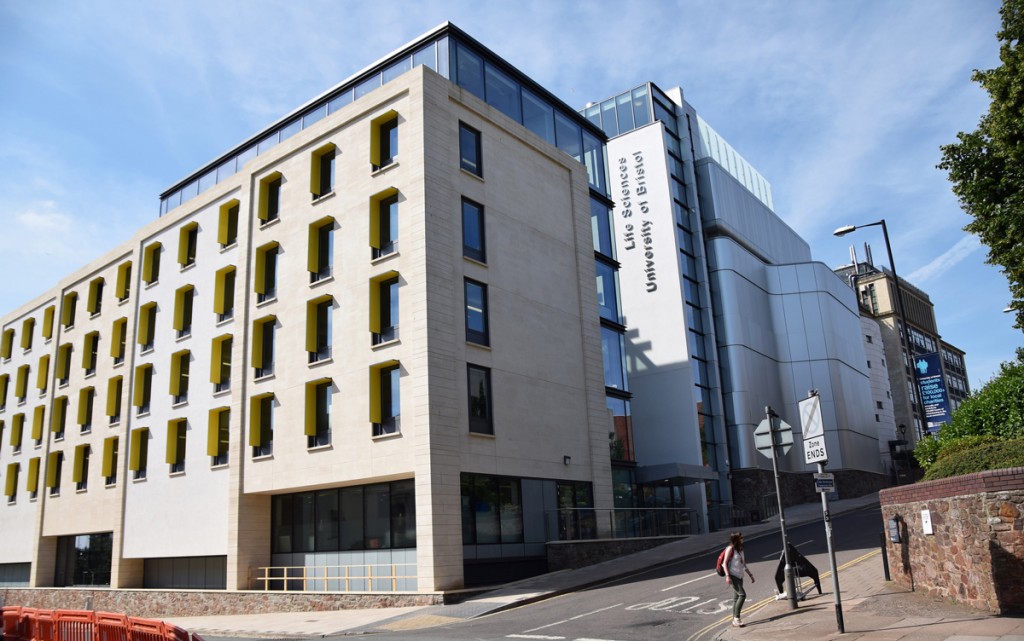 We, the School of Biological Sciences, believe ourselves to be a friendly, approachable, non-judgmental and fun community within the University. Consequently, it is important that we take positive steps in promoting the Wellbeing of our Staff and Students.
As part out our School Wellbeing Initiative we run activities each and every week during term time that are open to everyone in Department. So come along, catch up with old friends or make new ones. We hope to see many of you there. Below you can find a list of all the activities on offer and the timetable of events for this term.
Biweekly Activities
Every few weeks we will be running a range of activities that anyone from the Department is free to join. A chance to learn some new hobbies, or brush up on old skills.
Allotment Events
Every term we will run a number of events that link with our Community Garden and Allotment. Sessions will allow people to develop there 'Green Fingers' by coming along to plant, harvesting, cook and eat the homegrown produce. There will also be chances to make recycled plot planters and take home herbs that can be grown in even the smallest of spaces.
Life Science Specimen Drawing Club
A chance to see, touch and draw from a selection of our amazing specimens in the building. If you're not an artist or photographer you are also welcome to come along as well... so grab your cameras (phones) and sketch pads and pop along. Paper and drawing materials are available if you don't have access to any.
Knitting and Crochet Club
Novice and experienced knitters welcome. Either bring along a project that you are working on or come and learn some new skills. Each session there will be a quick and easy project for you to try and all resources are provided.
Board games and Donuts
A selection of board games will be available for you to come and play with people on a lunch break. A chance to relax with friends and meet some new people. Plus doughnuts!
Peer Assisted Study Session (PASS)
A friendly and informal opportunity to focus on the subject areas you want to work on. PASS is a safe place to ask questions and improve your confidence in your studies. The sessions are led by PASS leaders, who are trained students from later years of your course. The sessions are timetabled for you every other week throughout the year in Year 1, and every week before Christmas if you're in Year 2.
If you have any suggestions for other activities that you would like us to run please in the future please contact the LSB Wellbeing Initiative Committee. grp-lsbwellbeingcommitee@groups.bristol.ac.uk
LSB Community Timetable
Week
Day
Time
Activity
1
Tues
09:00
Allotment Harvest/Make Your Own Herb Planters
2
Tues
14:00
Mindfulness Course
3
Thurs
13:00

Allotment Harvest/

Make Your Own Herb Planters

4
Tues
14:00
Mindfulness Course
5
Thurs
12:00
Life Sciences Specimen Drawing Club
6
Tues
14:00
Mindfulness Course
7
Tues
13:00
Knitting and Crochet CLub
8
Tues
14:00
Mindfulness Course
9
Tues
12:00
Boardgames and doughnuts
10
Tues
14:00
Mindfulness Course
11
Wed
10:00
Student-Run Session (TBC)
12
Tues
14:00
Mindfulness Course
Student Wellbeing Drop-Ins
A Student Wellbeing Adviser will be available in the Snug (room G.05), which is the small room in the corner opposite the main admin office reception at the following times:
Tuesday 1.00 am - 4.00 pm

Thursday 9.30 am - 12.30 pm
How we can help
You can come to us if you are feeling worried or upset about anything.

We will listen to you and help plan and problem-solve with you.

We can also coordinate the right support for you. We'll put you in touch with specialist services who can offer you any specific support relevant to your needs.

If you are concerned about someone else, you can also come to us for help and advice.
For other university-wide services, visit the University's Student Wellbeing Services page here.