Arts and Social Sciences Library study spaces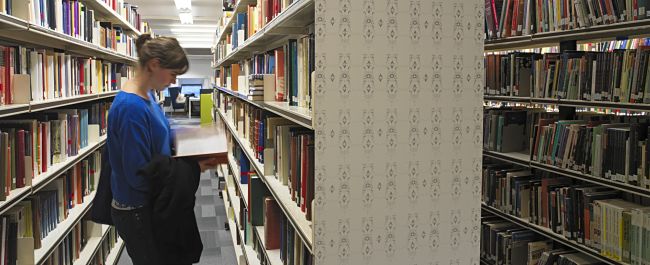 The Arts and Social Sciences Library is currently open 7 days a week, 9am-6pm on an essential access only basis.
This access is restricted to:
1.) those with an urgent need to access IT and digital services – for example those who do not have it at home,
2.) those unable to study at home and who need specific facilities.
Please use this form to request a study seat. Seats are available for silent study only.
We want to reassure you that we will not refuse entry to anyone fulfilling either criteria. However we would remind you to ensure that you have been tested before you return to campus and that if you are permitted access to ASSL you strictly observe two-metre social distancing and wear a face covering at all times. Please note that food is not permitted in the library, and all drinks must be lidded.
Unless the book you require is available at the  Arts and Social Sciences Library  AND you are in Bristol and able to collect it, we regret that at present we have no way of enabling access to physical library resources. Please contact your subject librarian to discuss other options, or contact your tutor.
All loans have been extended until the 8th February, and will be extended further if necessary. At present, books (from any UoB Library) can be returned to the Arts and Social Sciences Library but, in line with Government advice, you should not visit the library solely for this purpose. 
You will find further information, FAQs and support options on our one-stop shop page.
As indicated, these provisions are likely to change as government advice is updated so please check our website or Twitter feed regularly.
Due to necessary Covid safety measures we are unable to use our main heating system at the Arts and Social Sciences Library. Please be aware that this space is particularly cold at the moment. While we are investigating safe solutions you may prefer to use alternative study spaces or ensure you have suitable warm clothing when visiting the library.
Map
Tyndall Avenue, Bristol, BS8 1TJ
Facilities
24/7 study centre
Silent study
Group study
Staffed
Printing/scanning
Wheelchair access
Late opening
Weekend opening
Café
Vending machine
Accessible study room
A new study room on the ground floor of ASSL is available, with priority use for users with disabilities.
Free workshops for undergraduate and postgraduate taught students.