Study skills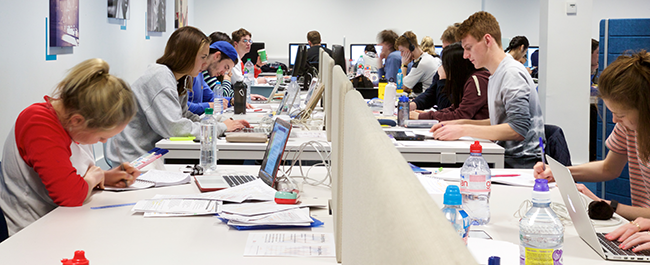 Whether you're new to university, haven't studied for a while, or are part way through your degree, there is a set of skills that are essential to your success.
The University's Study Skills service will help you to develop and enhance those skills so that you're better prepared for university study, helping you to improve your grades and even helping in your professional and personal life.
Study skills resources (UoB-access only)
Access for non-University members
Who is it for?
The Study Skills service is available to everyone, no matter what course you're on, the grades you are getting, or your level of study.
Topics
We have online, interactive resources that anyone can use anytime, on a mobile, tablet or desktop. We also run regular one-to-one, drop-in tutorials and small-group workshops, all of which cover a wide range of study skills, including:
All study skills resources have been co-created by students, lecturers and the University's support services, making sure that they are relevant and useful to your studies.
The Study Skills service is part of Bristol Futures.
Connect with us
Find out more about our workshops and more: