Study abroad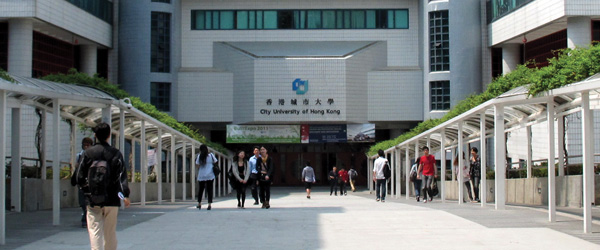 Studying abroad is an exciting and rewarding experience that adds an international element to your degree programme. The scheme offers students an opportunity to study your core subject or broader social sciences, arts and humanities subjects in a different learning environment of host institutions abroad. We have a wide range of partner institutions in Europe, North America, East Asia and Australia.
BSc Childhood Studies/Criminology/Social Policy/International Social and Pubilc Policy with Study Abroad
The new 4-year programmes - Childhood Studies / Criminology / Social Policy - with Study Abroad were launched in 2017/18. They are now joined by BSc International Social and Public Policy. Students will spend Year 3 of a four-year degree programme studying abroad. At host universities, courses are taught in English and students will take units on their core subject and/or broader social sciences, arts and humanities subjects.
Semester Abroad
Students studying Social Policy (SH), Social Policy and Sociology (JH) and Social Policy and Politics (JH) degree programmes have the opportunity to study abroad for part of their degree. Students spend a term studying abroad in their second year to earn credit points. Joint-Honours students need to consult with their department Study Abroad Academic Director. Due to the mandatory units, Q-Step students are not eligible to take part in the semester abroad scheme.
For both schemes, students will be selected and/or allocated their place of study on the basis of academic performance in their first year.
The list of partner institutions will be found on the Global Opportunities webpage.
For further information, please contact the Global Opportunities team: Tel: +44 (0) 117 394 0205 Email: go-abroad@bristol.ac.uk
School contact: Francisco Palma Carvajal (francisco.palmacarvajal@bristol.ac.uk), the Study Abroad Academic Director, School for Policy Studies
Eligibility Criteria
Students complete an application form and submit a short statement (not more than 500 words) explaining why they would like to participate as a student on the exchange programme. Students are required to reach an average mark of 60 per cent in their first year to qualify for the scheme.
For further information please contact Francisco Palma Carvajal.
The fondest memory of my life to date so far is my six month exchange to Hong Kong. I have travelled greatly but have never been to such an exciting city.
Credit points
Students are required to take the equivalent number of courses in the exchange scheme. For example, if you need 60 credit points in teaching block two, you need to take three courses whilst at your host university.
For Joint Honours students, you need to consult/inform your tutor in Sociology or Politics about your intention of studying abroad.
In any case, both Single and Joint Honours students must agree the number and choice of courses to be undertaken with the programme director.
There is no restriction on which units you can select other than you must avoid units that are similar to ones that you may have already undertaken or plan to take at Bristol.