View all news
Do you want to help shape a post-COVID world?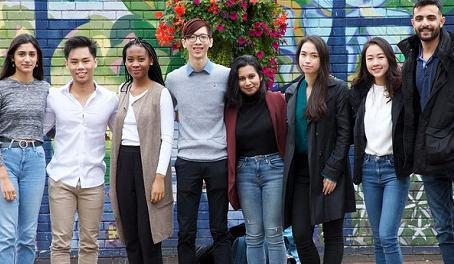 Press release issued: 1 May 2020
With a range of distinctive LLMs, led by academics that are leaders in the respective research fields, we offer a unique opportunity for our students and graduates to help shape and inform the policy and legislation that will emerge as a result of COVID-19.
Our LLM in Health, Law and Society goes beyond traditional courses on healthcare law to look at the relationships between law, governance and health across society. The expertise of those delivering the course reflects the challenges currently facing the health care sector:
Procurement of Personal Protective Equipment (PPE)
Legal and ethical implications for patients and professionals in mental health services
Professionalism and patient safety including rationing and prioritisation of critical care
Our LLM in Employment, Work and Equality, is led by a world-leading team of labour lawyers and designed to enrich understanding of the various legal disciplines that regulate work relations. The team is actively engaged in COVID-19 activities:
Working with trade unions to demand enhanced assistance for most precarious workers
Contributing to House of Commons briefings on the job retention scheme (furlough)
Engaging with global regulation issues including supply chains and agricultural migration
Our LLM in Human Rights Law means active involvement in the Human Rights Implementation Centre and access to individuals leading ground-breaking research to ensure human rights are implemented around the world. In response to COVID-19 this has meant:
Leading a global strategy to protect the rights of those detained
Raising awareness of the impact of border shutdowns on refugee rights
Engaging global organisations on potential effects of the pandemic on the right to food
Watch
David is a paramedic, studying part-time on the LLM Health, Law and Society. Watch his story:
Discover
Discover more about the work of our academics in response to COVID 19 on our Coronavirus Research Hub.
Do More
Find out more about study at the University of Bristol Law School, and how you could do more with law than you ever thought possible.
Why choose the University of Bristol University Law School
A world leading Law School. Top 50 in the world*, top 10 in England and Wales**, and based in the largest legal region outside of London***.
A top five UK law school for most graduate trainees recruited by top law firms****.
Home to a diverse range of internationally recognised centres of research excellence, and world-renowned experts.
* Times Higher Education World Rankings for Law 2020
**Times and Sunday Times Good University Guide 2020
***CBRE, Law in the Regions
****Chambers Guide, 2018