View all news
2019 in review: Doing more with law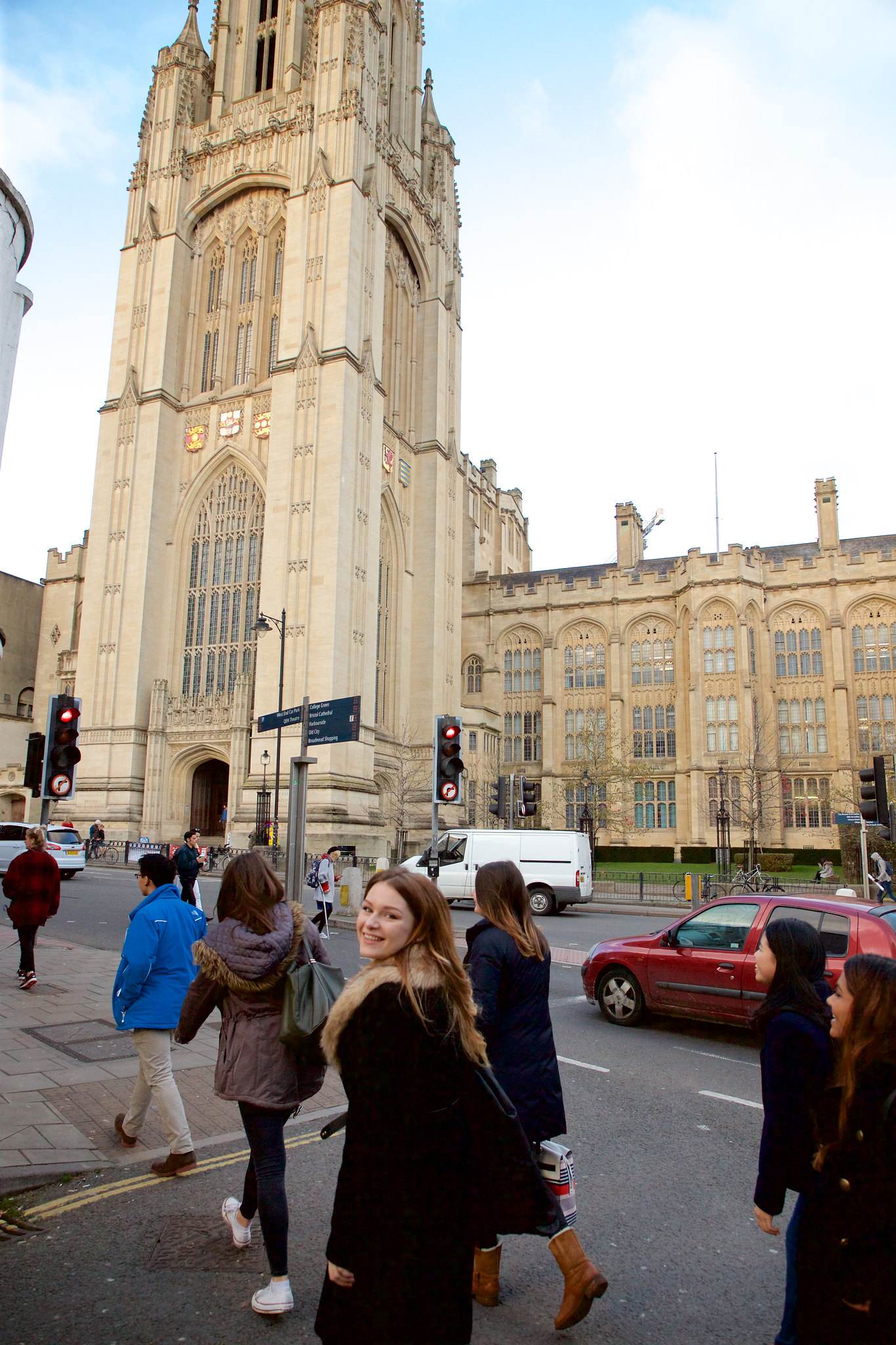 Press release issued: 11 February 2020
As we speed through the first months of a new decade, we take a moment to look back at some of the Law School's highlights for 2019.
This year saw increased recognition for the diversity and international reach of our research, the calibre of our staff and our ongoing dedication to providing teaching excellence – culminating in the Law School being ranked 47th in the world for Law in the latest Times Higher Education (THE) World University Rankings 2020.
During 2019 our research helped improve online privacy and use of artificial intelligence; it shaped the role of reproductive rights for women and children; influenced long term plans for the NHS; tackled unhealthy urban planning and development and challenged the Mental Health Act. It was also used to highlight the bravery of conscientious objectors in the world wars; strive for unfettered access to detention centres around the world; help secure the rights of workers; and much more.
It was a year that saw many colleagues celebrate career highlights; research published in high-profile journals, winning or shortlisted for sector leading awards and cited in high profile cases. We saw appointments onto established and newly formed specialist advisory panels, individuals securing major research fellowships and, more recently, colleagues securing prestigious positions with a law-commissioner, an honorary Queen's Counsel and a deputy high court judge now amongst us.
We were in demand by the media, particularly in response to the unfolding politics around Brexit, with Law School Academics contributing to nearly 100 articles and reaching in the region of 500 million people. And we were also sought out to provide legal insight on other news stories such as those focusing on the cases of Shamima Begum, Dr Evil and the Black Cab rapist - and on issues such as the gender x passports, counter-terrorism and child soldiers.
On the teaching front we saw more of our colleagues than ever before shortlisted and winning the University's Teaching excellence awards. Diversity was high on the agenda, with Black History Month providing an opportunity to celebrate our work in this area – particularly in terms how we are looking at decolonising the curriculum and the first year of implementation for our new Law and Race module. The significant contributions of Law School members in influencing the University's broader Widening Participation strategy were also recognised.
2019 saw us support two students achieve a prestigious Freshfields Stephen Lawrence Scholarship – the first students from Bristol to get on to this programme. We also continued to grow our mentoring across the School with the introduction of the Law in Society scheme which aims to develop students' insight into careers outside the more traditional commercial legal path. Almost 200 of our students are now receiving mentoring support, increasing awareness and understanding of sectors of law that otherwise never have considered.
As a direct result of the efforts of our colleagues, 2019 also saw the University securing a 'University of Sanctuary' award for making possible a university education for refugees and asylum seekers. And it saw the signing of the Armed Forces Covenant Pledge to help remove the barriers faced by members of the armed forces community in accessing public services. This was a fundamental step in enabling the Law Clinic to provide pro-bono legal advice to ex-service men and women – and for students to gain expertise in the related areas of the law.
Finally, as the sector evolves and the route to qualification for solicitors and barristers sets to change, we are cementing our position as a world-leading law school with a research-rich curriculum that enhances the learning experience of students and provides brilliant prospects in a diverse array of careers. Coming here really does mean students and staff go on to do more with law than they ever imagined possible. We are incredibly proud of what we have achieved this year and the communities that we are building within the School, the University and beyond.
Further information
Find out what study at a world-leading university is like - and how you can do more with law here than you ever thought possible. #DoMoreWithLaw
Follow us @bristolunilaw on Twitter, Facebook, YouTube and Instagram.