PART TIME English Literature and Community Engagement Degree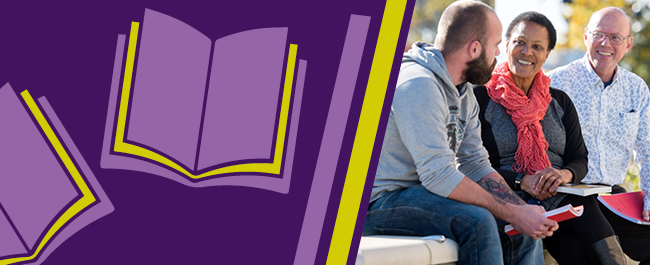 Calling all book-lovers, English enthusiasts and budding creative writers, applications for the English Literature and Community Engagement part-time degree 2020/21 are now open.
This exciting degree programme will introduce you to literature in English from across the globe reaching back from the present day to the medieval. Alongside the study of literature you will have the chance to design and set-up a community engaged project and use this to examine the role of literature and reading in contemporary society.
The degree is taught one evening class a week over six years with the occasional Saturday school. You will have access to seminars, lectures, tutorials plus individual mentoring to support you in setting up a community engaged project.
Applications are open now so fill in an application form using the link below. Once we receive your form we will be in touch to arrange an interview over the phone or via skype.
Any questions? Email course directors Dr. Marie-Annick Gournet and Helen Thomas-Hughes: elce-ptp-director@bristol.ac.uk
Apply now and start your journey with us today.
Course structure
Find out more about the course structure and units available for English Literature and Community Engagement. We also have some new and exciting units for the coming academic year on ELCE - watch this space!
Applying for the course and further information
Application
s now open for study in 2020/21.
Deadline for ELCE application submission is 10 August 2020.
Admission to ELCE is via an interview with the course directors. Interviews will be held by skype or phone. The directors will contact applicants to arrange an interview date.
Information on course fees and funding can be found here.
Application support
Contact Helen Thomas Hughes and Dr Marie-Annick Gournet on elce-ptp-director@bristol.ac.uk for further information about the course or for support with your application.
Keep in touch with all our courses and events.
Preparing for degree level study
Before embarking on the full BA course, you may be interested in our short preparatory course Reading English Literature. Please see our page on short courses.