PART TIME English Literature and Community Engagement Degree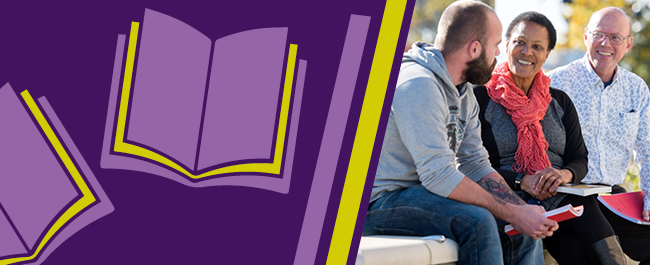 This unique course offers you a chance to gain an undergraduate degree from the University of Bristol and to share what you are learning in the wider community. Attend one evening a week during term time plus a few Saturday Schools each year.
It combines study of a full range of literature in English, from the medieval period to the present day, with a community engagement element. You will run a reading group or undertake similar work in the community as part of your degree.
This course is taught part time over six years (one evening a week and some Saturday schools) and is aimed primarily at mature students. However, students on this course range widely in age (from those in their 20s to those aged over 70), prior educational experience and background. We encourage applications from those returning to education after a period of time away from studying. Each application will be judged on its own merits.
Course structure
Find out more about the course structure and units available for English Literature and Community Engagement.
Applying for the course and further information
Applications will open for 2020-21 soon.
If you are interested in this course, fill in this form to receive information by e-mail when applications open: https://arts.onlinesurveys.ac.uk/express-an-interest-in-english-literature-and-community-en
Application support
Contact Helen and Marie-Annick on elce-ptp-director@bristol.ac.uk for further information about the course or for support with your application.
Keep in touch with all our courses and events.
Preparing for degree level study
Before embarking on the full BA course, you may be interested in our short preparatory course Reading English Literature. Please see our page on short courses.