The Department of English at Bristol has a distinguished history in the field of literary studies and is consistently ranked as one of the top departments of English in the UK.
About the department
We are a large and diverse department of more than 42 scholars (about 50% each of men and women) who among them have links to the US, Canada, Australia, Europe, India, and Africa. We currently have six professors, including the Winterstoke Professor of English.
Our teaching and research depend on the wide range and depth of our expertise, with our undergraduate and postgraduate programmes covering literature from the early Middle Ages through to the contemporary world of global literatures in English and creative writing. We prepare our graduates to enter a wide variety of employment fields, including communications, media, publishing, editing, business consulting, management, public relations, teaching, heritage, archives, data management, and many other areas.
The current Head of Department is Dr Samantha Matthews.
The Director of Education is Dr Siân Harris.
Teaching innovations
As well as our Single Honours programme in English, we offer a number of joint degrees and innovative programmes such as the Intercalated Medical Humanities degree and a part-time BA in English Literature and Community Engagement as part of our 'widening access' initiative. We are also participating in the Bristol Futures programme pioneered by the university which embeds personal development planning, academic skills, and employability skills within the curriculum.
Our research
With world-leading research produced by renowned scholars, the department is an intellectually stimulating environment. As well as producing high-quality individual research, our staff contribute to many research centres and clusters across the university, including the Centre for Medieval Studies, Centre for Material Texts, Centre for Black Humanities, Centre for Environmental Humanities, the Bristol Poetry Institute, Romantic and Victorian Studies, Colonial and Postcolonial Studies, and the Brigstow Institute.
Bringing literature to life
We are an outward-looking department which looks for opportunities to engage with audiences in Bristol and beyond. As well as organising public lectures and events throughout the year, our staff work with institutions such as the British Library, the National Library of Scotland, the National Library of Wales, the National Archives, the Bodleian Library in Oxford, the Heritage Lottery Fund, the Bristol Old Vic, and the Bristol Theatre Collection.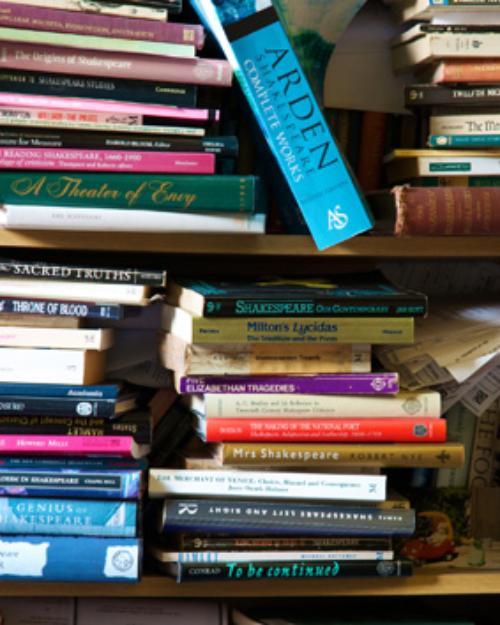 Who we are
Find out more about the academic community that makes up the Department of English.